Stress test your computer by following these simple steps.
Stress testing your computer is an essential part to ensuring your PC is still capable of running at top performance without having any stability issues.
Start by Downloading the following 2 programs:
Furmark: FurMark > Home (geeks3d.com)
Core Temp: https://www.alcpu.com/CoreTemp/Core-Temp-setup.exe
Once both programs have been downloaded; Run both of them at the same time: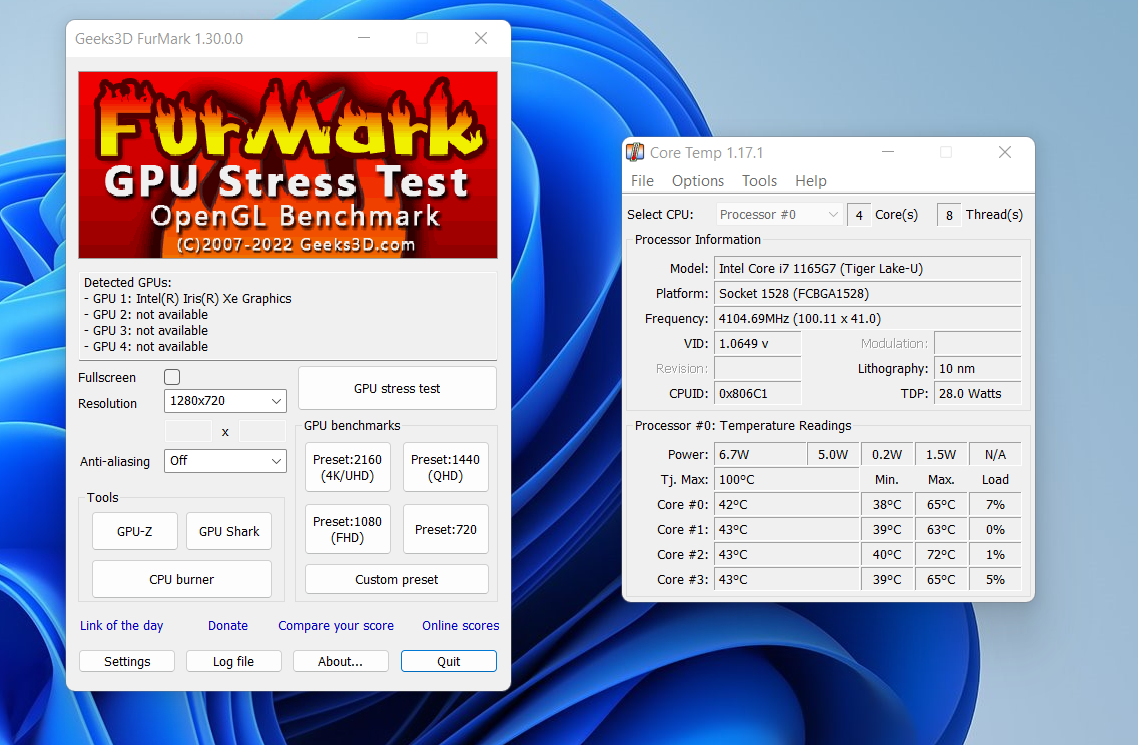 Now that you have both programs open, here is what each of them do.
FurMark: This program will run a stress test on your CPU and GPU (Graphics Card)
CoreTemp: This program is used so that we can monitor our CPU temperatures. If your CPU is running higher than 90C, you could have a faulty cooler or you may want to consider upgrading your Cooling solution.
Check out our 6 Free & Easy Ways to Cool your PC Instantly!
Start By Clicking "CPU Burner" from the Furmark program:
This will open a small window, Click "Start".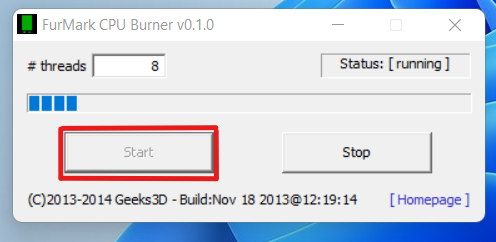 Using the "Core Temp" program, you will now be able to monitor your CPU temperature.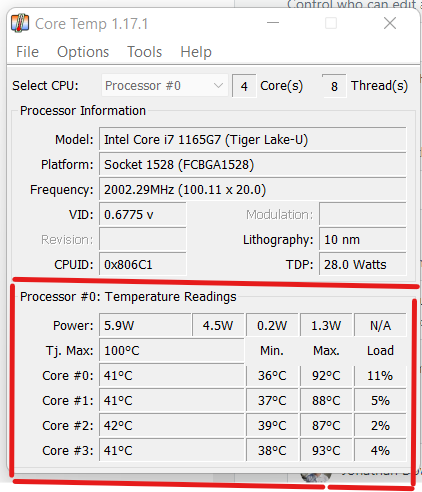 You will want to run this test for approximately 10-15 minutes to ensure your PC is performing as expected. If you experience any Shut down, Blue screen or Freezing during this time, your CPU could be overheating or another issue may be present on your system.
Click "Stop" to end the CPU stress test.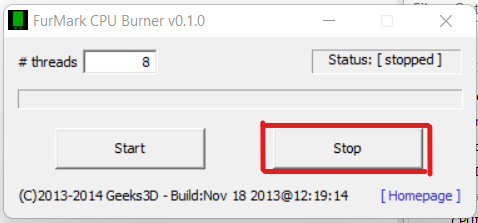 Next we are going to Run a GPU (Graphics card stress test)
Start by clicking "GPU Stress Test" from the Furmark program: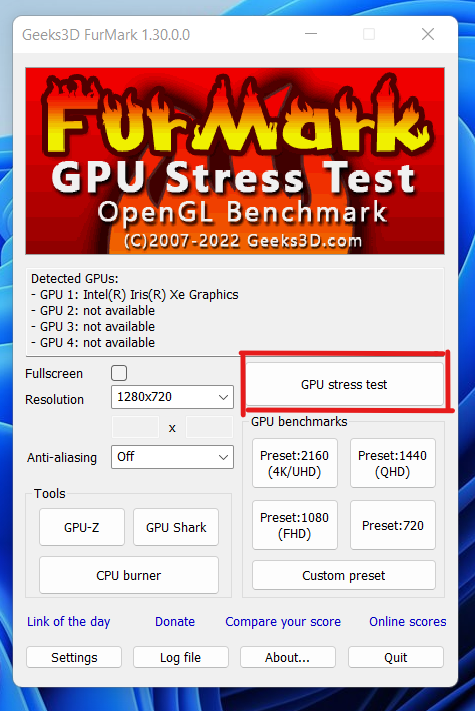 A warning message will Pop Up, Click "Go"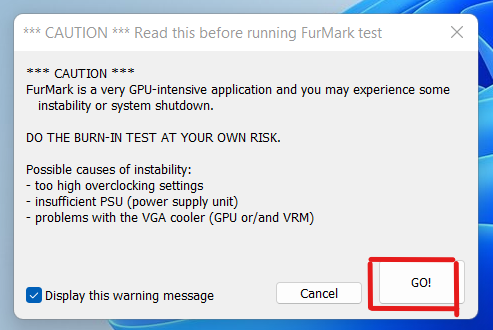 The GPU stress test will begin where you will see the bellow Image. From this window you will be able to monitor the GPU temperature using the graph at the bottom of the window. Graphics cards tend to run cooler than the CPU. Depending on the model you have, it can be anywhere between 40 - 80C.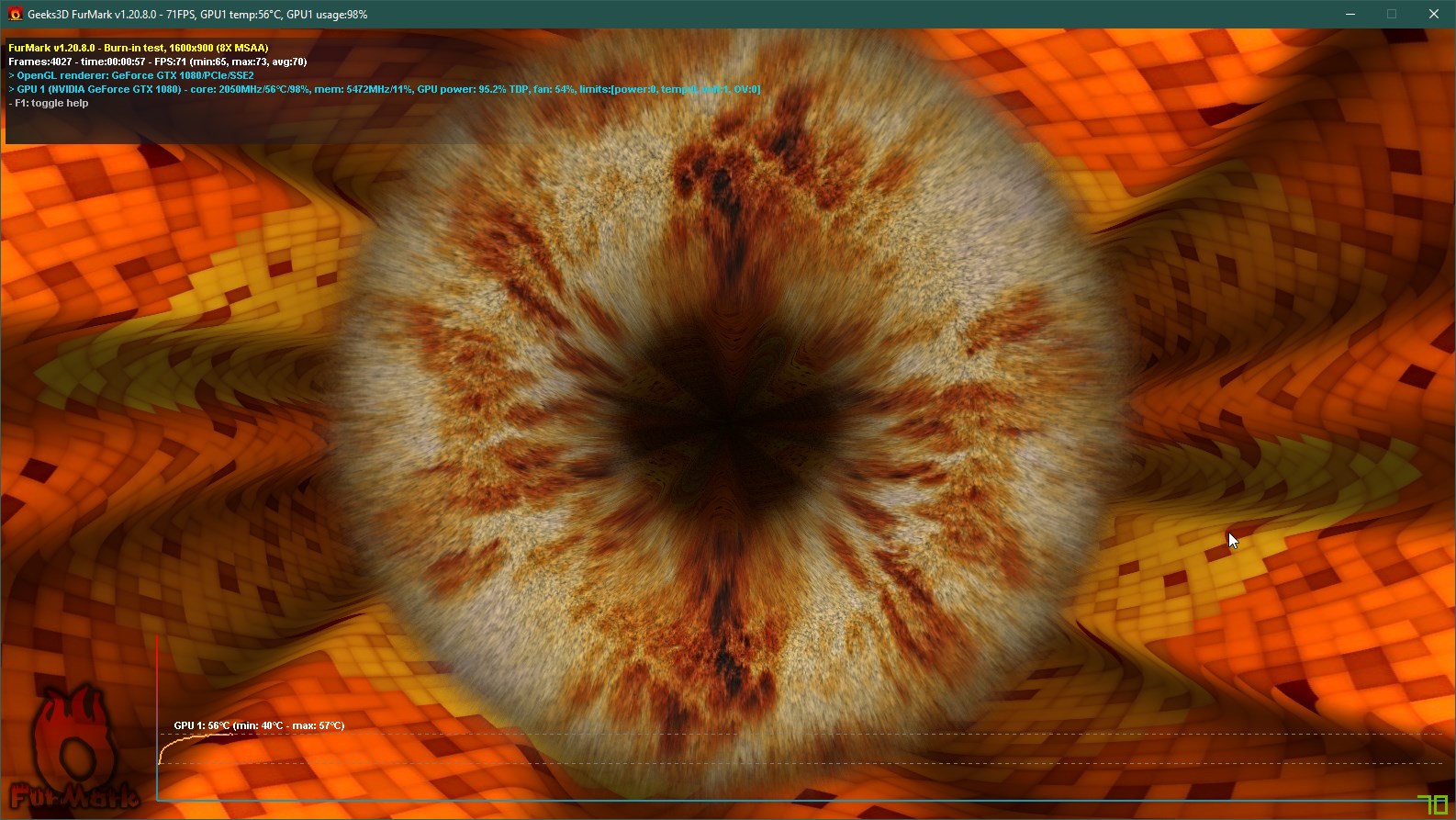 Once you have the GPU stress test running, you should leave this for 15-20 minutes to ensure that there are no stability issues with your computer. If there are any crashes, blue screens, freezing or Abnormal colours and lines appearing on your screen, then your GPU could be faulty and may need replacing or servicing.
Once you have completed the test, click the "X" at the top right of the windows to end the GPU stress Test.
Before we conclude this article, there is one more test we need to run:
Before we finish, it is a good idea to run both the CPU Burner and the GPU Stress test at the same time. Your system should be able to run both programs at the same time.
If your PC has run both stress tests at the same time for 15-20 minutes, this means your PC is in good working order. If you are still experiencing instability on your system, it is recommended that you run a memory test next.
How to run a Memory Test: Create a MemTest86 Bootable Pen Drive to test your RAM for errors – Punch Technology Help Centre