CSM setting can reset to disabled and prevent PXE boot
Some BIOS configuration will be required from the latest BIOS files if you wish to enable PXE Boot over network. Please follow the below steps. These have been captured using a Gigabyte H610M S2H motherboard but the same process will be required on other recent Gigabyte motherboards and BIOS files.
Here are the instructions with images:
Enter the BIOS in Advance mode and navigate to the Settings menu: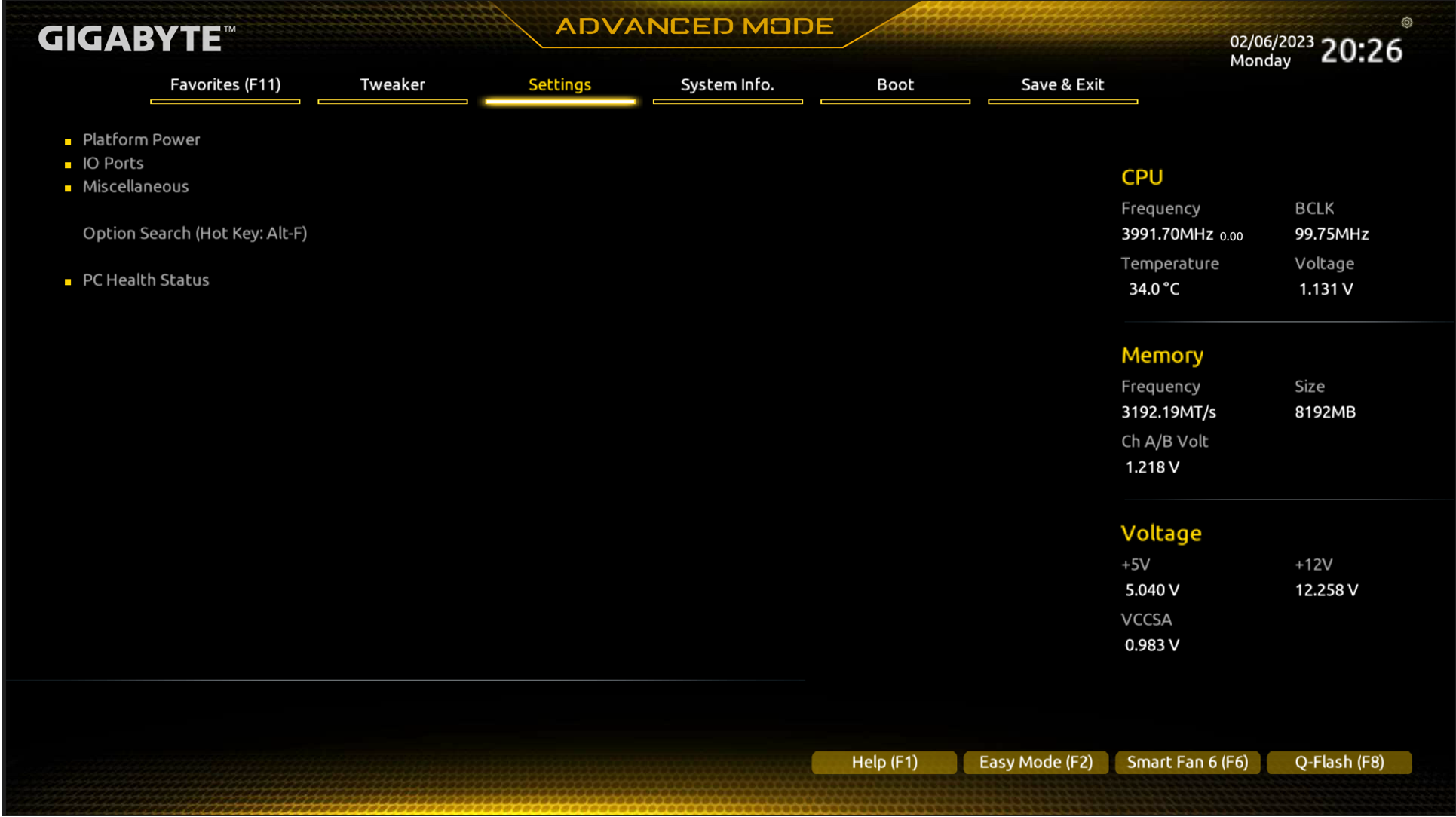 Select the IO Ports sub-menu: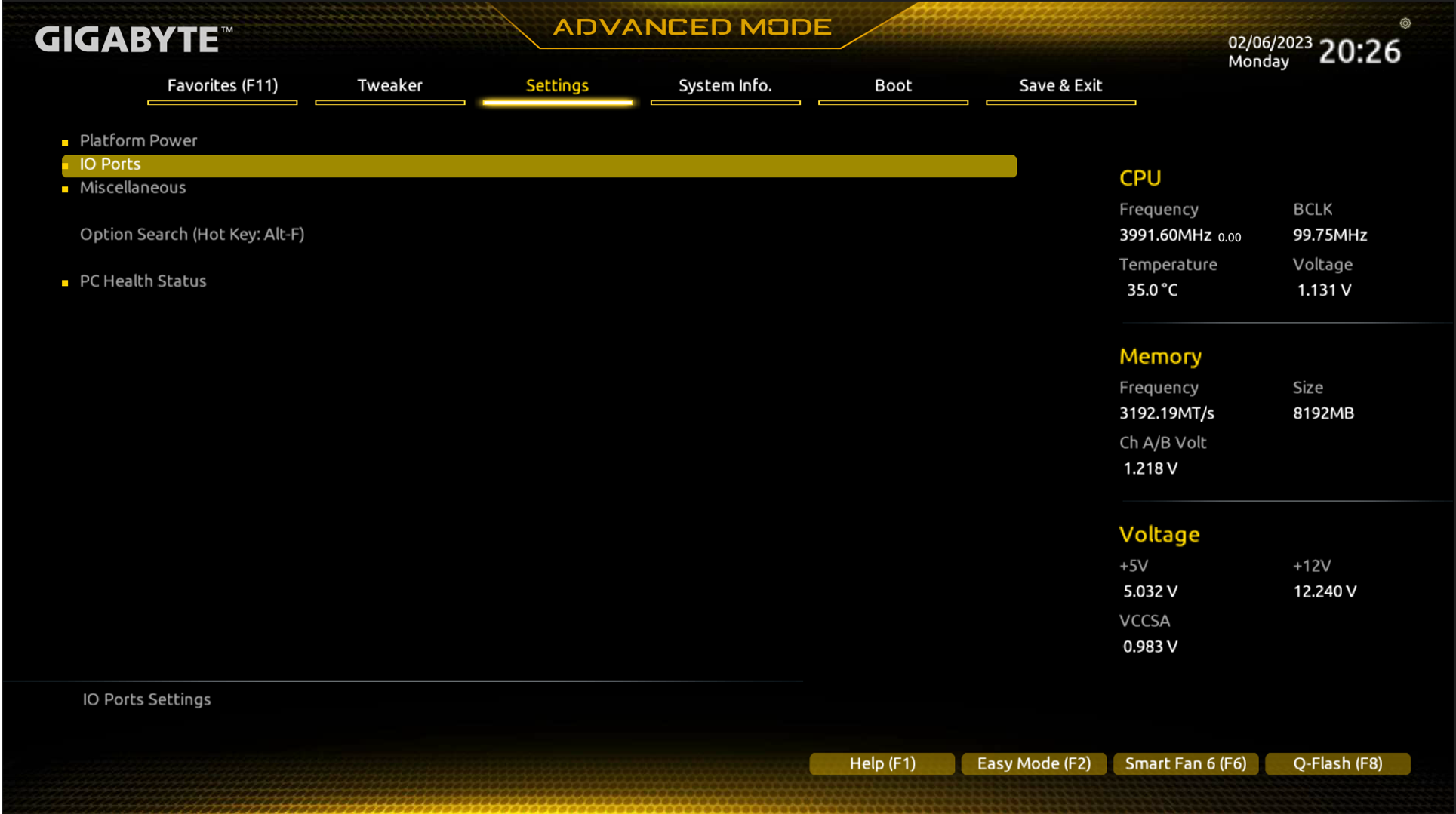 Select Network Stack Configuration: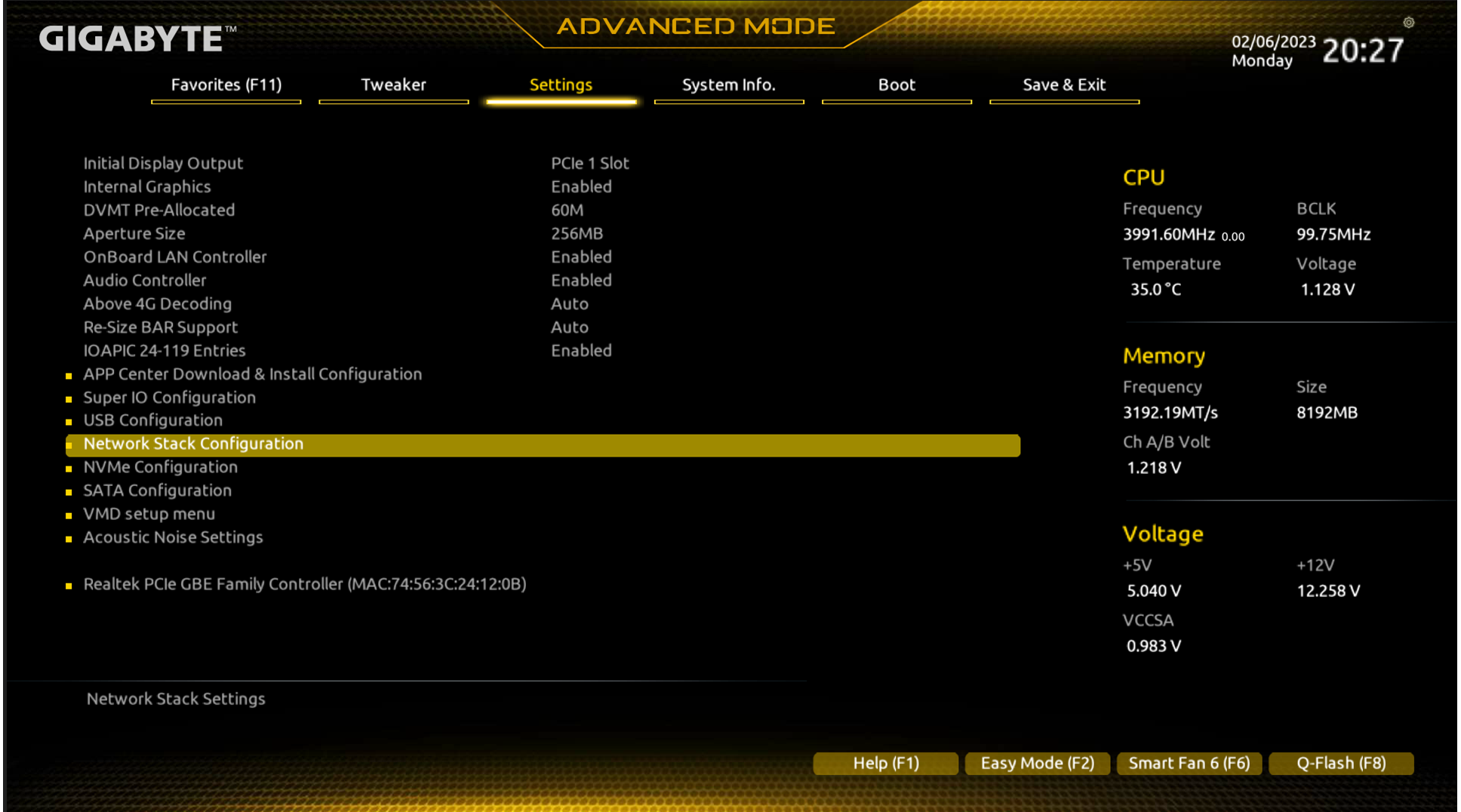 Enable the network stack: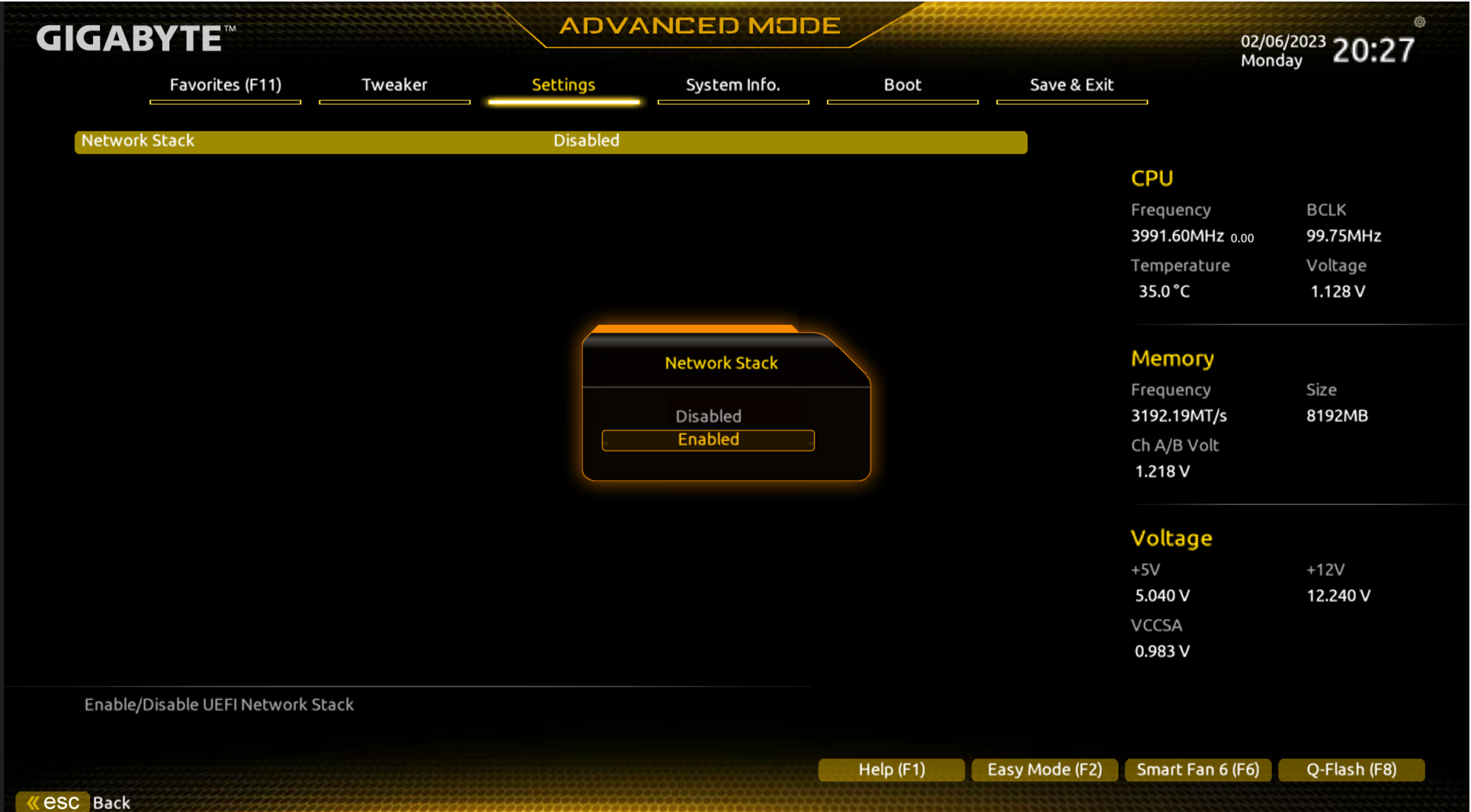 In the sub menu, select IPv4 PXE Support and enable: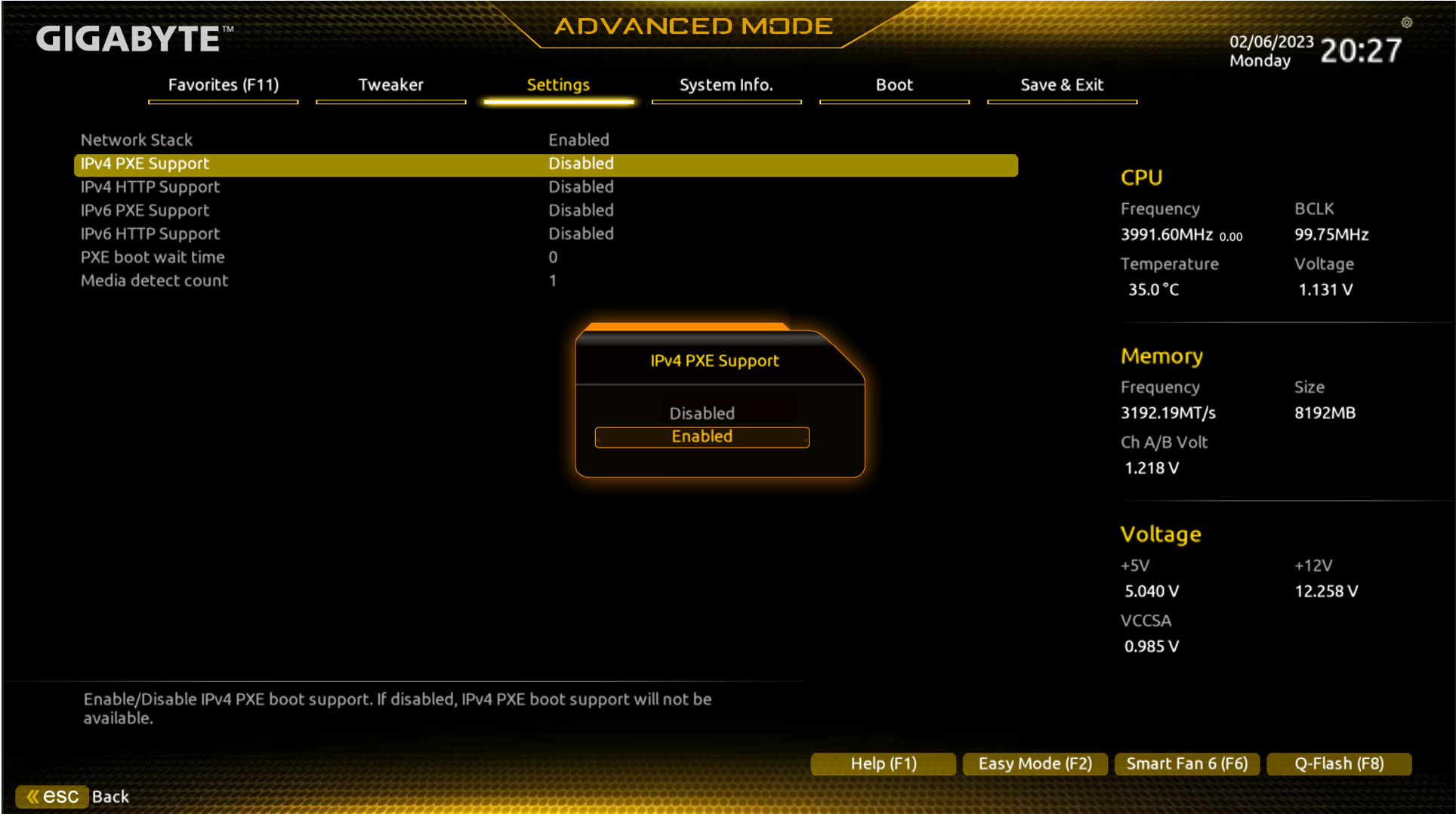 Press the ESC key to navigate up to the main menu and select the Boot menu: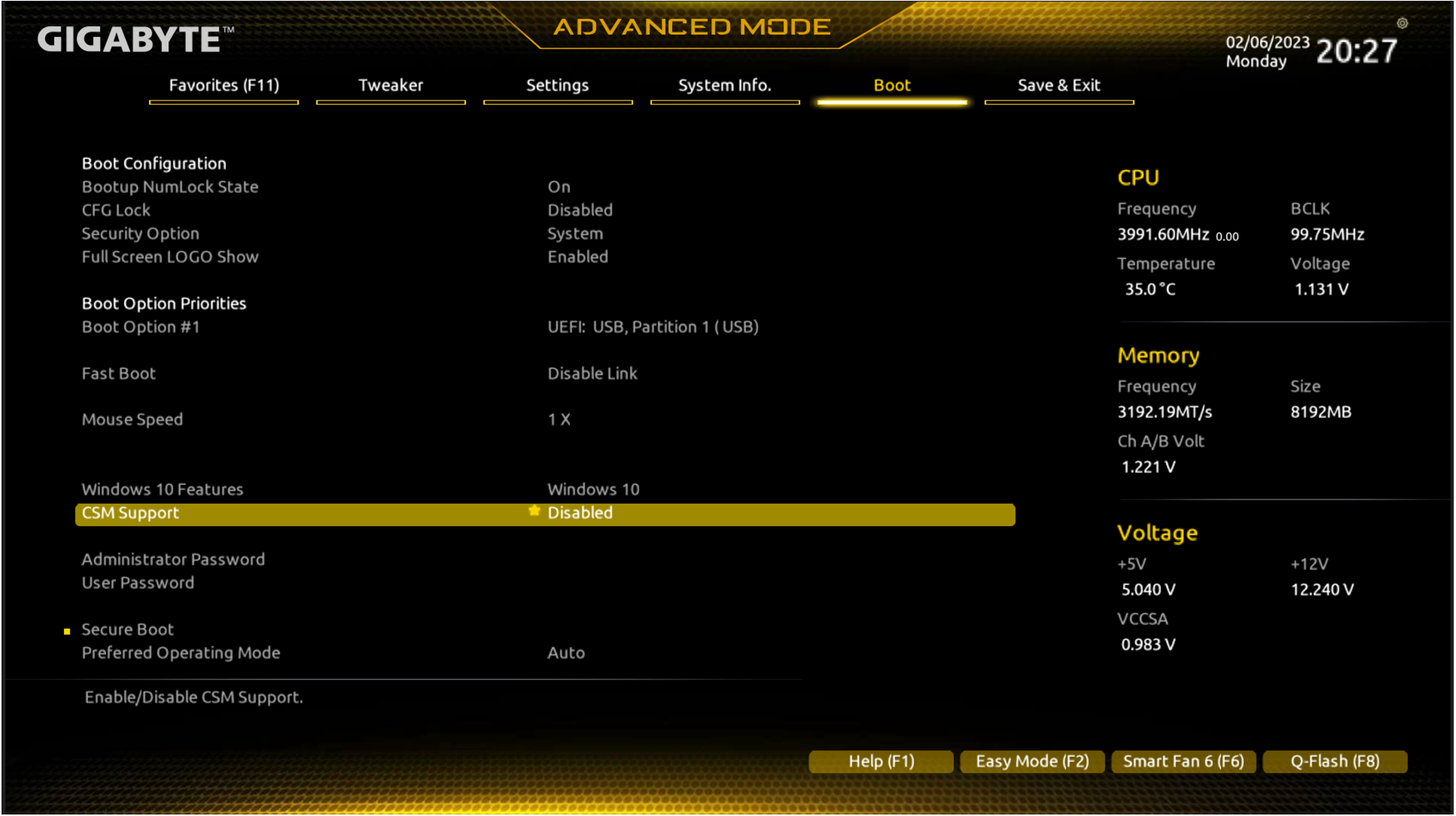 Select to enable CSM Support: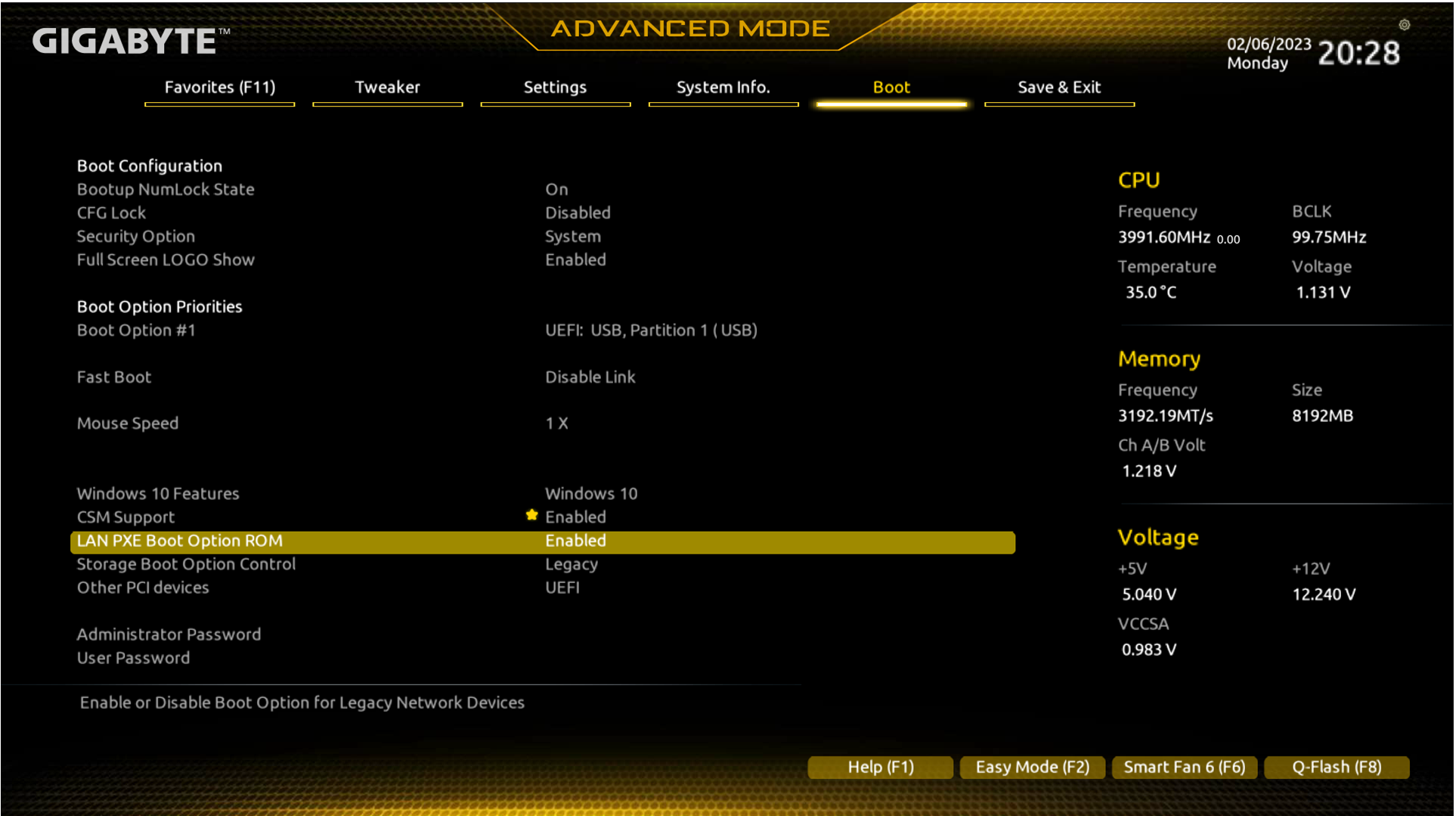 Set LAN PXE Boot option ROM to Enabled.
Press F10 key to save and exit the BIOS.