Troubleshooting PC Audio Problems
Audio problems in Windows 10 version 1909 can have a number of causes. Here is a quick list of the most common things to check when you are not able to hear any audio from the PC front headphone socket or the rear speaker output.
1) Check you have selected the correct audio output. From the bottom left of your screen, select the speaker icon. Clicking this icon opens the audio output menu: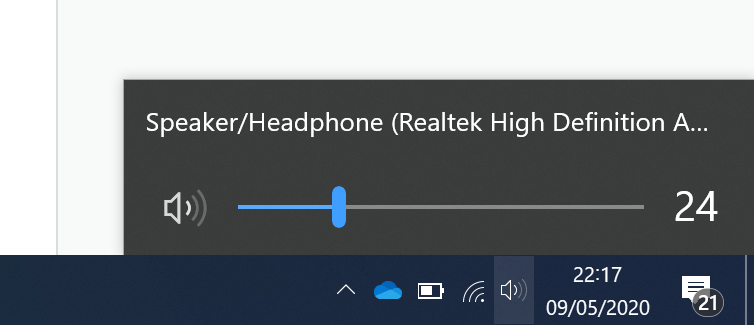 On this PC, the audio is set to output to the default speaker / Headphone socket. Clicking this heading will show a list of all available output options. Make sure you have the correct one selected.
2) Most systems will be set to mute the rear speaker outputs when the PC detects a headphone jack being plugged into the front of the PC. If you have left a device connected to the front of the system, this could be why you are not hearing any output from speakers connected to the rear of the system.
3) HDMI and DisplayPort devices can carry audio signals to a monitor but not all monitors have built-in speakers. Even if the monitor doesn't have built-in speakers, an option will often show up on the audio output menu for your monitor and audio will be sent via the HDMI or DisplayPort cable. Some monitors don't have speakers but they do have a headphone jack so if you select your monitor as your output device but don't hear any audio, try connecting headphones to your monitor.
4) The 3.5mm jack plugs on desktop PC systems are designed to accept a 3 segment 3.5mm plug. Some devices now come supplied with 4 segment 3.5mm plugs which are not always compatible. If your product uses a 4 segment connection, it most likely combines a microphone with the headphones on one socket. It is possible to source a splitter cable which separates the headphone and microphone connections in a manner required for PC use.
5) Run windows update manually to check for any more recent updates and bug fixes. If there are any optional updates suggested, install those as well. You may need to run the update process more than once in order to ensure everything is fully up to date. Also, open the device manager and expand the 'Sound, video and game controllers' section. Right-click the mouse against each device listed and select 'Update Driver' and then 'search automatically for updated driver software'.
6)
Plug in all your audio devices and then open the 'sound settings' menu and then select the 'Sound Control Panel' from there.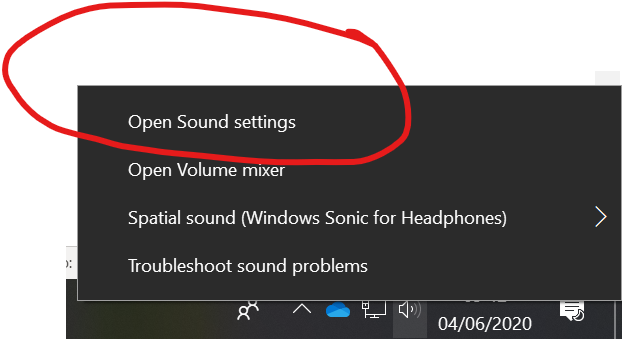 This will list all your possible audio output devices. From there, you can highlight them and click properties to open another box.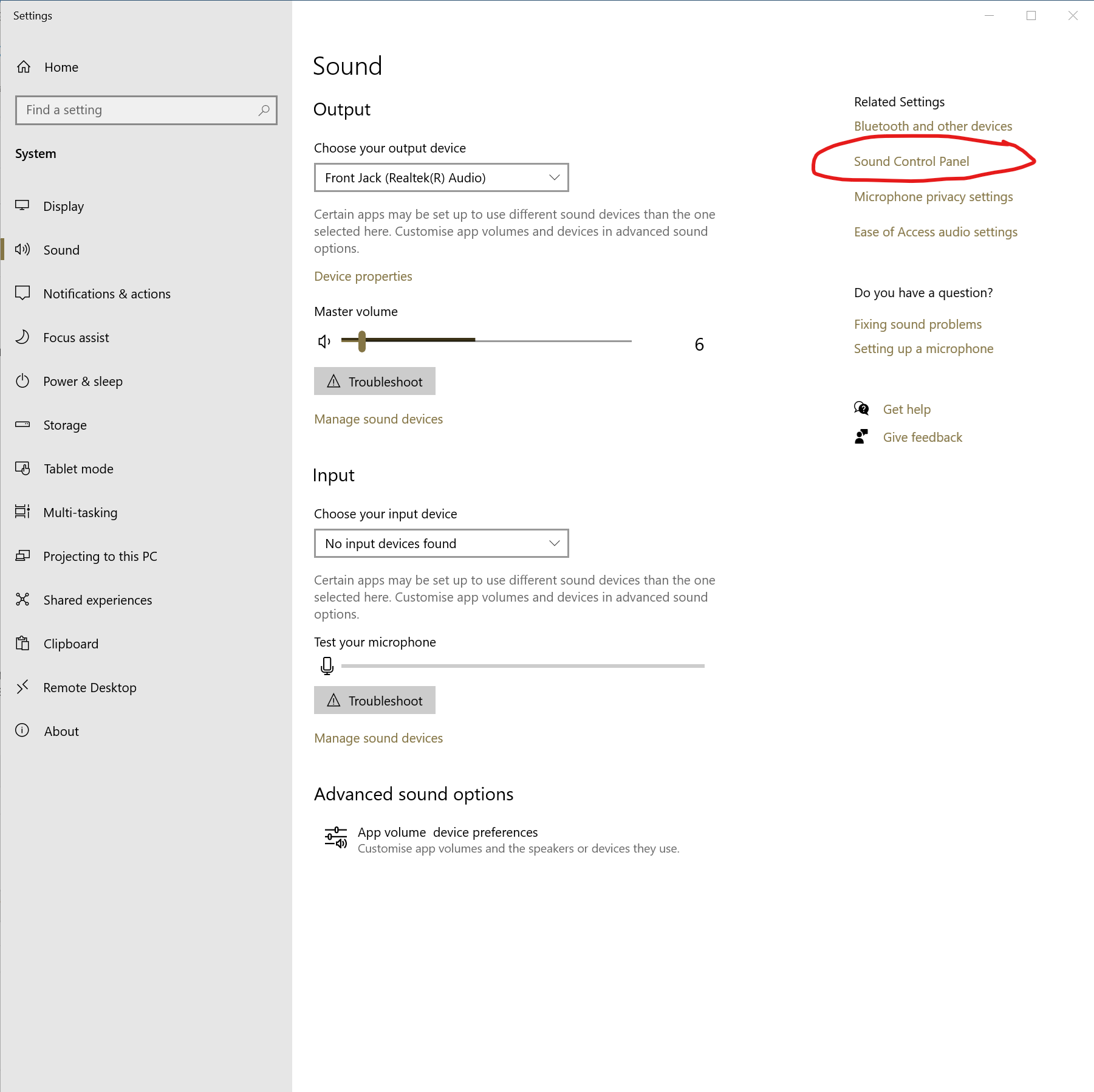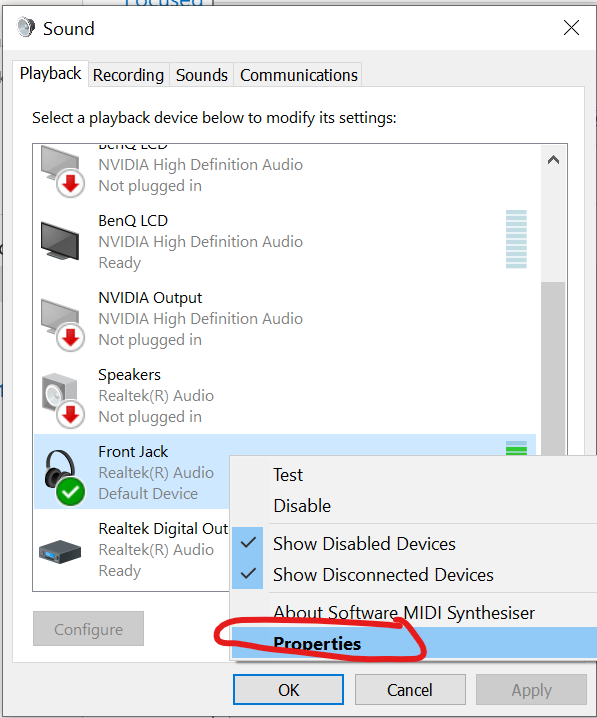 From that box, select the 'Advanced' tab and if there is an option under the heading 'Hardware Acceleration' for 'Allow hardware acceleration of audio with this device' then please make sure that option is not selected and click OK. You may need to do this for each audio output device.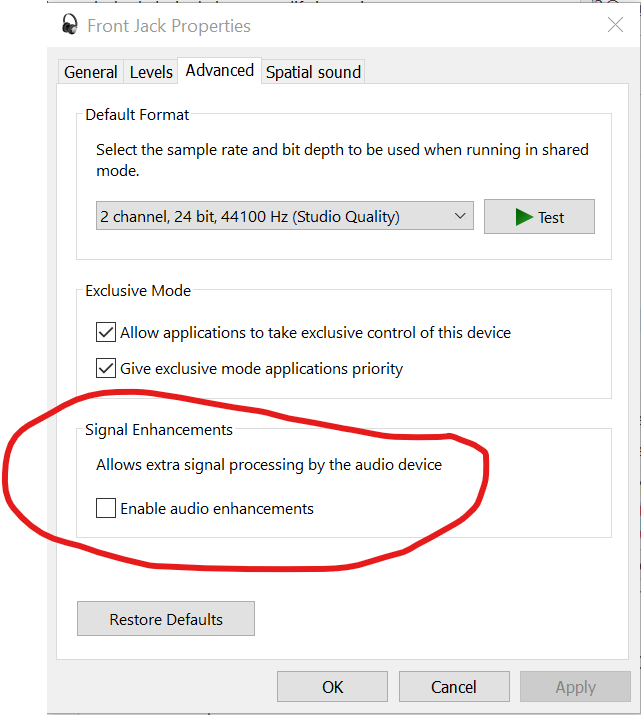 Some output connections will display the Hardware Acceleration option, and some won't. Make sure you have the speakers and headphones both plugged in when you go through this; otherwise, they may not appear in the list in the previous box.
7) If its still not working, try opening the Sound Setting menu and running the troubleshoot process: