AMD StoreMI driver can become the default. Here is how to change it to the regular Microsoft storage driver
Some SSD management tools such as Samsung Magician are not compatible with AMD StoreMi motherboard storage controller drivers which are required if you wish to configure your PC with RAID. Switching to the default NVMe driver resolves the issue and this is possible if you do not wish to use RAID. We have tried it a number of times and it hasn't result in any problems or data loss on the test system we have been working on but its always worth making a backup before making changes to your storage controllers!
These are the steps we took to resolve the problem:
Open control panel and expand the storage controllers section. On your PC it will say StoreMI under where it says Microsoft Storage spaces Controller. Right click on the Store MI line and select Update Driver. If your PC shows options for both StoreMI Bottom Device and StoreMI Controller, its only the StoreMI Bottom Device driver that you need to update.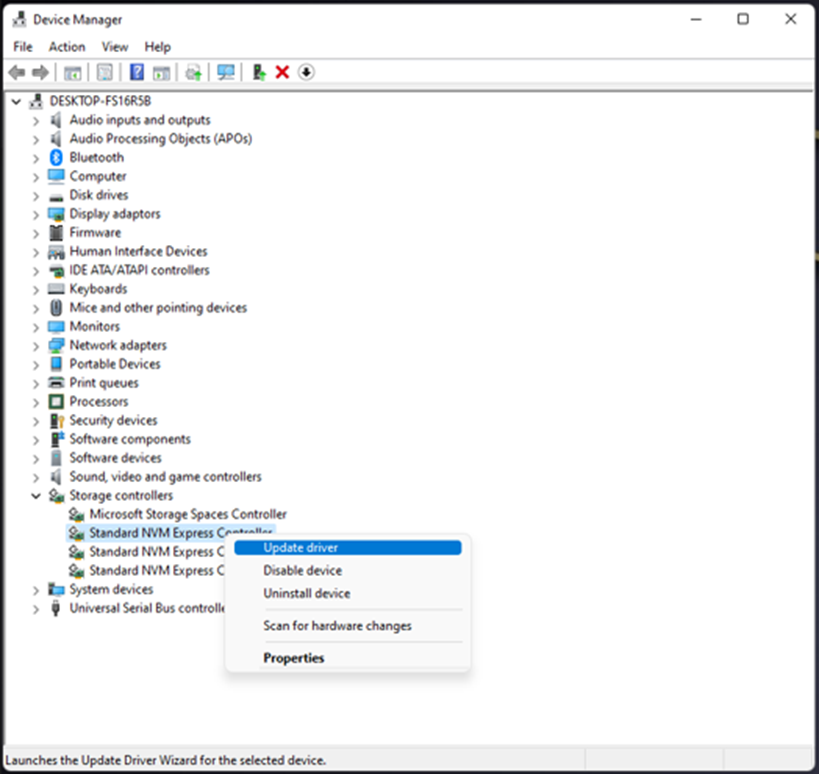 On the next menu, choose the option to Browse my computer for drivers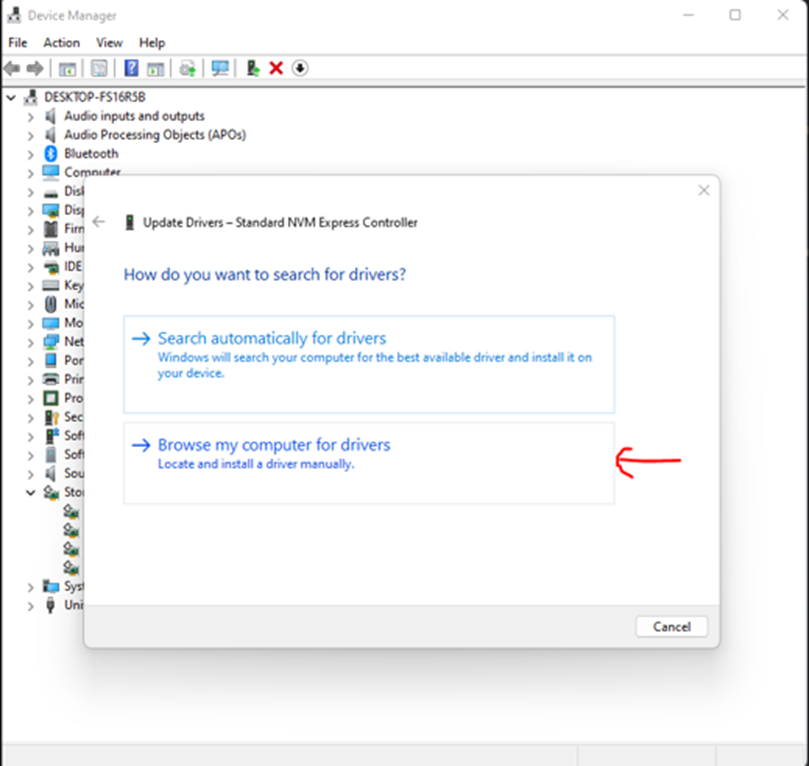 Then choose let me pick from a list of available drivers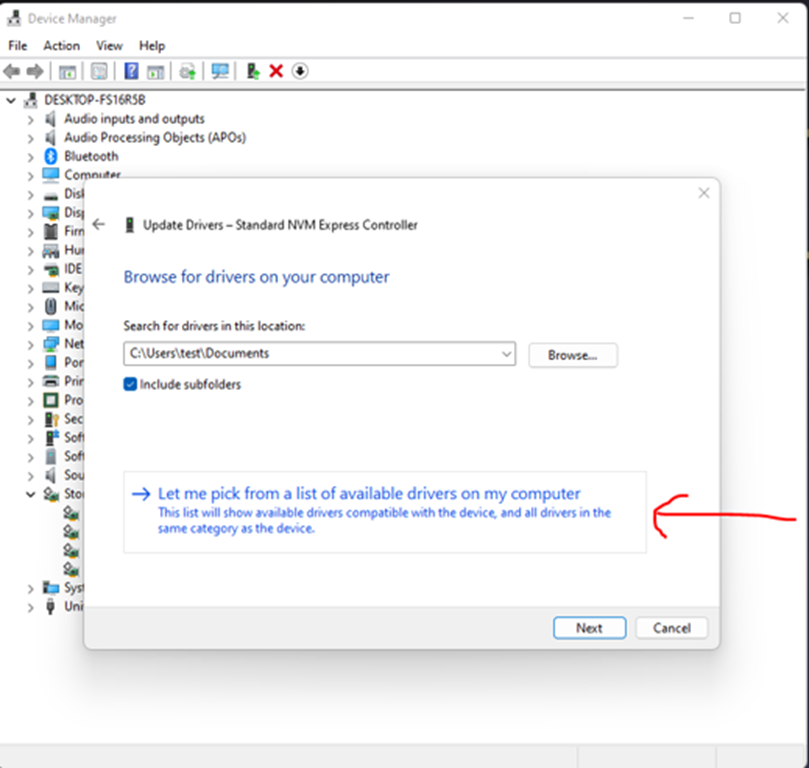 From the list, choose Standard NVM Express Controller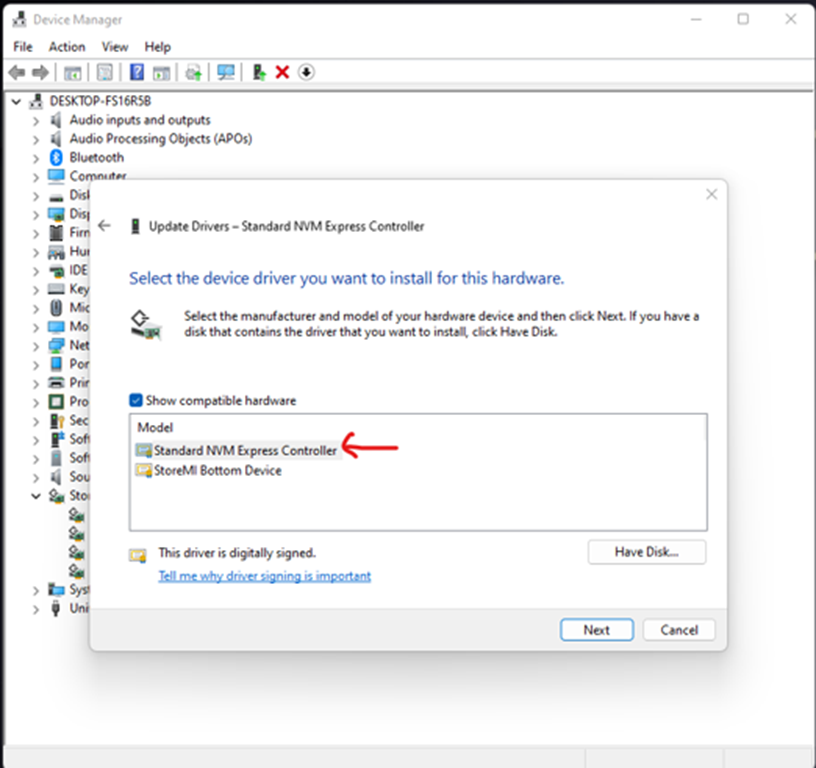 You should see a message to say it has successfully changed the driver
If the system asks you to reboot, click to say you will reboot later as you will need to repeat the above step for all NVMe drives on your PC. You should see the StoreMI driver listed as many times in the device manager storage controllers menu as you have NVMe drives. Just follow the above steps for all drives and set them all to the same standard NVM Express driver. Then reboot the PC and it should restart as normal and Samsung Magician software should then allow you to access the drives and update the firmware etc.