Check if your CPU is overheating with these simple steps!
If you suspect your PC is overheating, you can easily check this by downloading these two very useful pieces of software used by PC professionals and manufacturers around the world.
Start by downloading the attached Zip folder and extract the files.
You will find two programs available, FurMark & CoreTemp.
Install & Open both programs.
"CoreTemp" is used to monitor your CPU's temperature, whilst "FurMark" us used to test your CPU and Graphics Card.
Using "Furmark", Click the button labelled "CPU burner" and press "Start"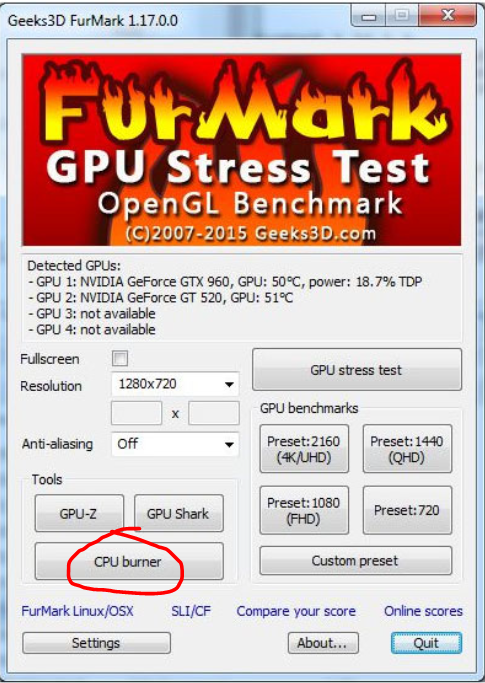 Now check the "CoreTemp" Program to find out if your CPU is overeating:
70C to 80C - Your computer is running quite warm but should not be cause for concern, additional cooling items can be installed to improve this.
80C to 90C - Your computer is running on the hotter side and additional cooling is advised however your PC should be stable running at these temperatures.
90C to 100C - Your computer is running to hot and you should upgrade your cooling solution. These kind of temperatures may also occur due to failure of your current cooling solution or limited airflow to your PC if installed in tight spaces such as cabinets or there is a large build-up of dust blocking your computers air filters.
We hope this guide helped you!