Step by Step Guide to set TDP Limit for CPU's on Gigabyte Motherboards
If you prefer to watch our video guide please take a look at the video bellow. Otherwise continue down to our written guide.
To set a TDP limit you need to enter the BIOS on your PC.
1. Ensure your PC is switched off
2. Turn the PC on and repeatedly press the Delete Key to enter the BIOS.
You should now have access to your BIOS as shown in the image bellow.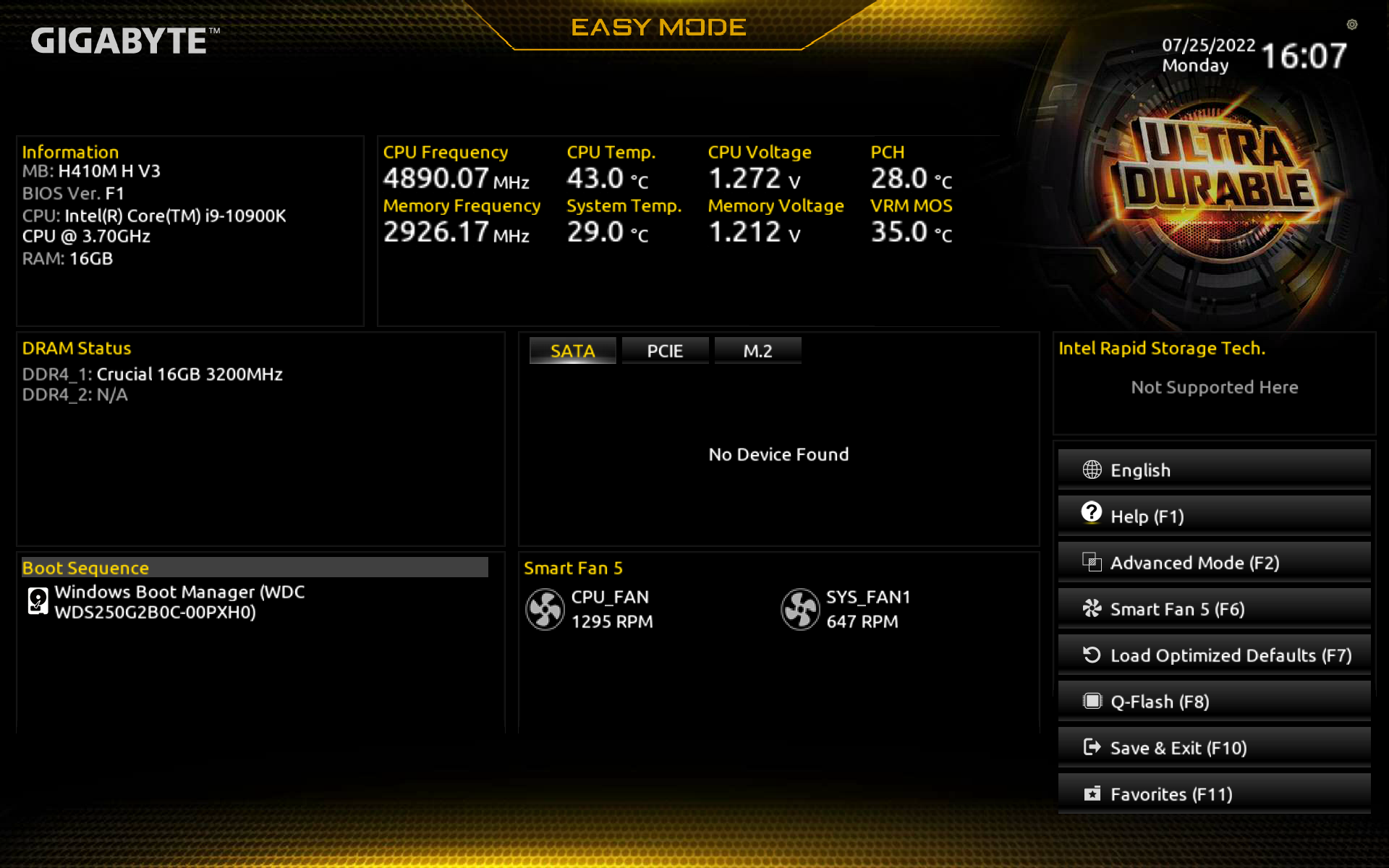 3. You can use the "F2" Key on your keyboard to switch back on forth between "Easy Mode" and "Advanced Mode".
Ensure you are in "Advanced Mode" as shown in the image bellow: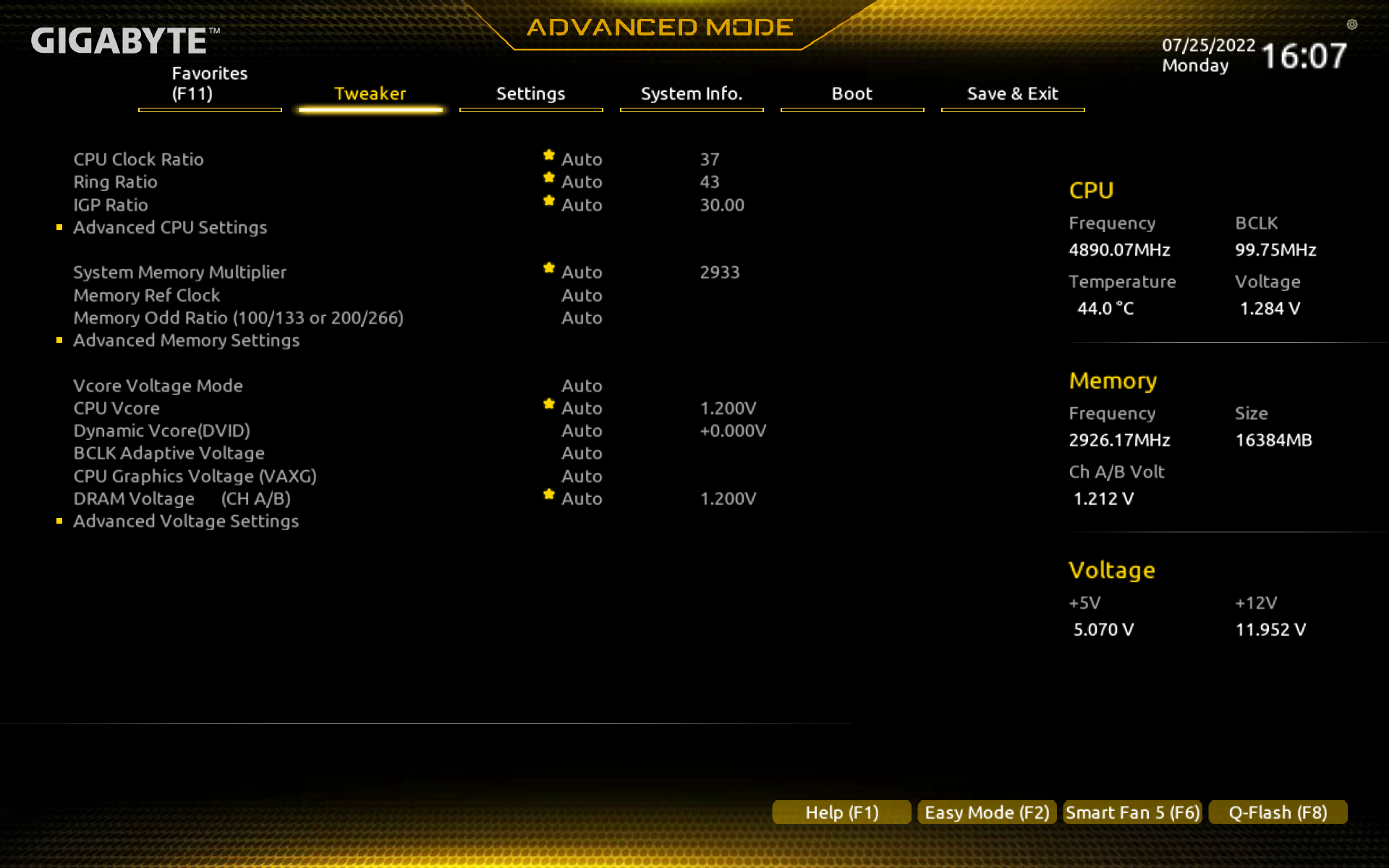 4. Ensure the "Tweaker" Menu is selected by using the Left & Right arrow keys on your keyboard.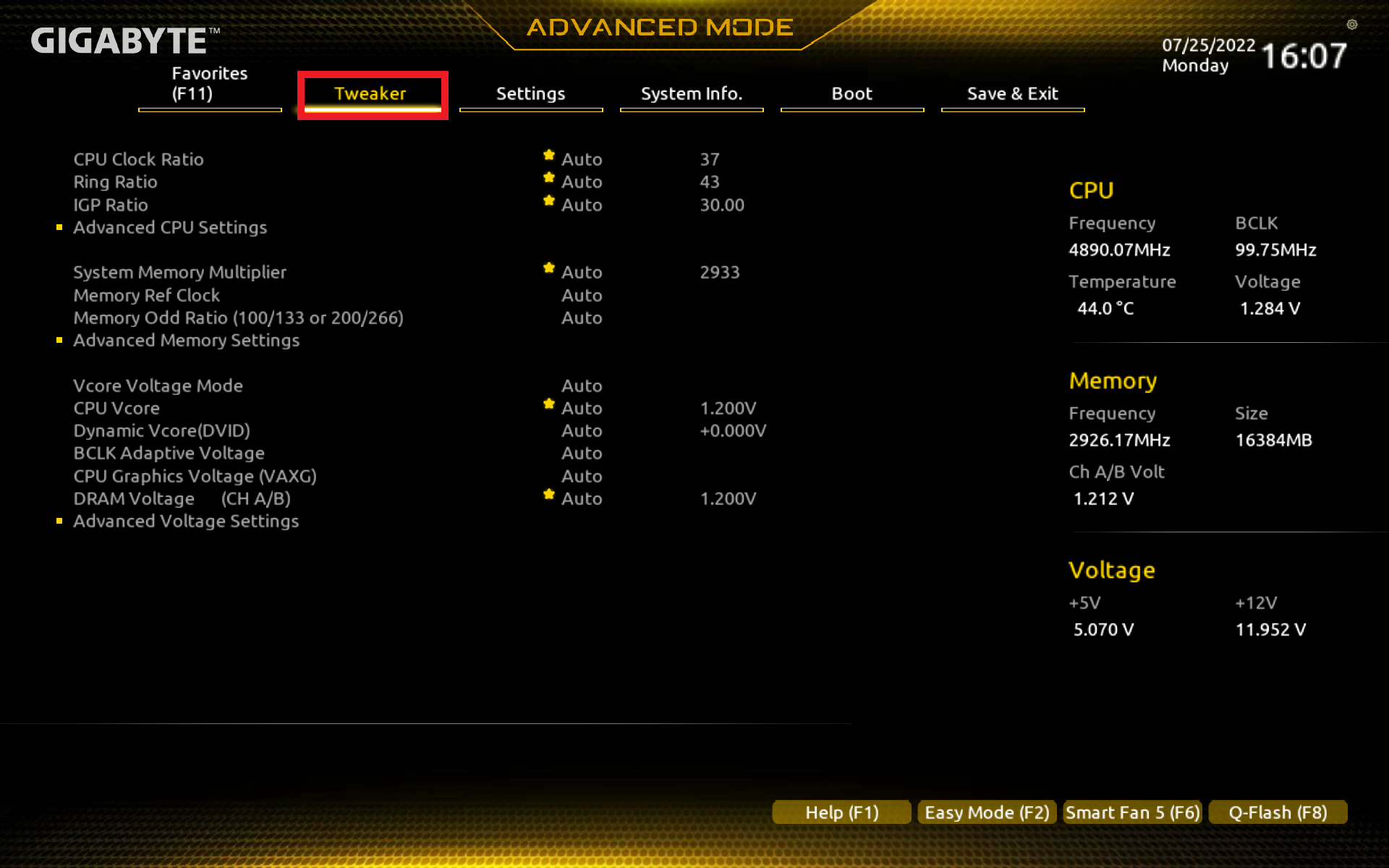 5. Double click on "Advance CPU Settings" to open the advance CPU settings menu.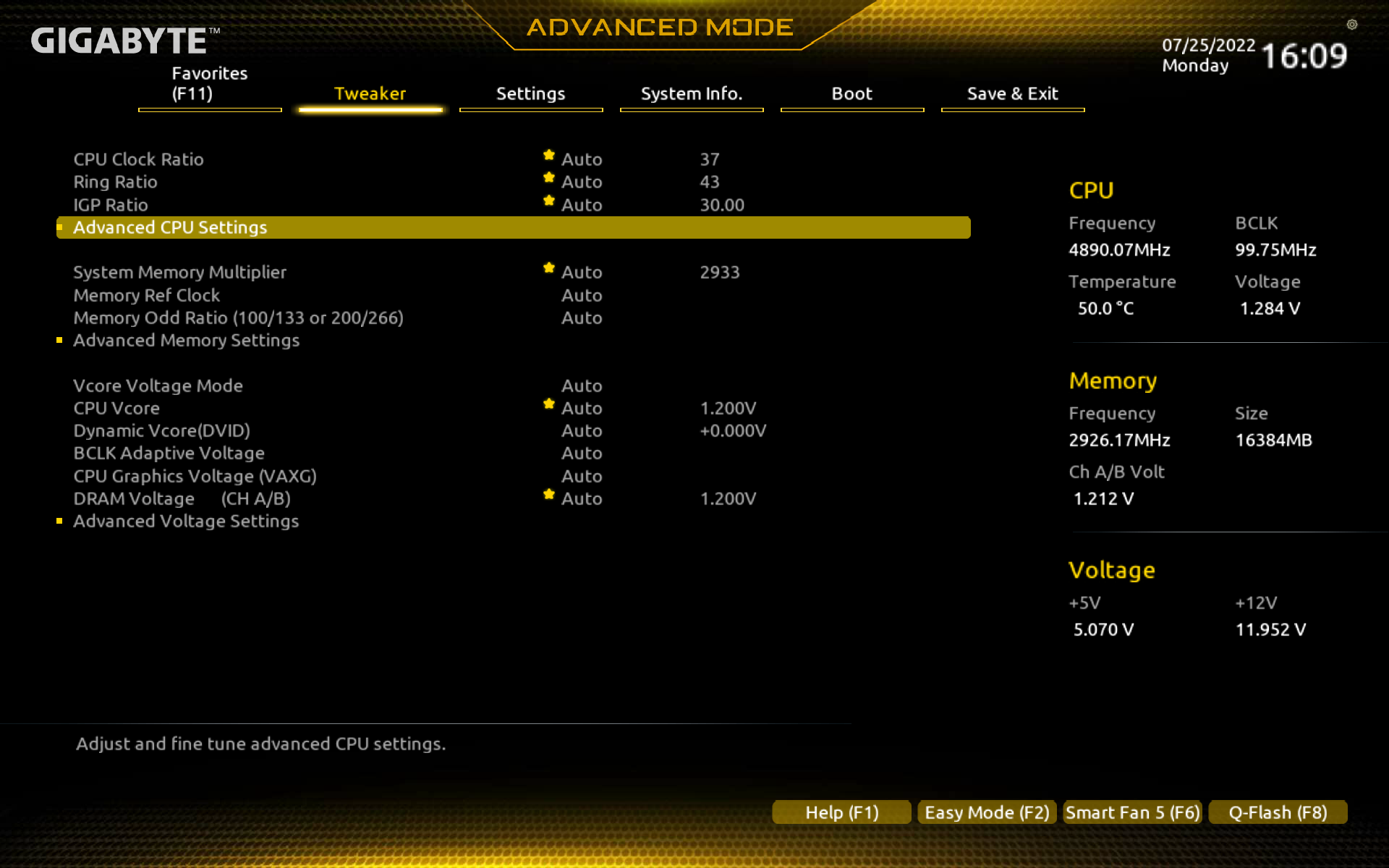 6. Scroll Down to the option "Turbo Power Limits".
7. Double click "Turbo Power Limits" or Press "Enter" on your keyboard and select "Enabled"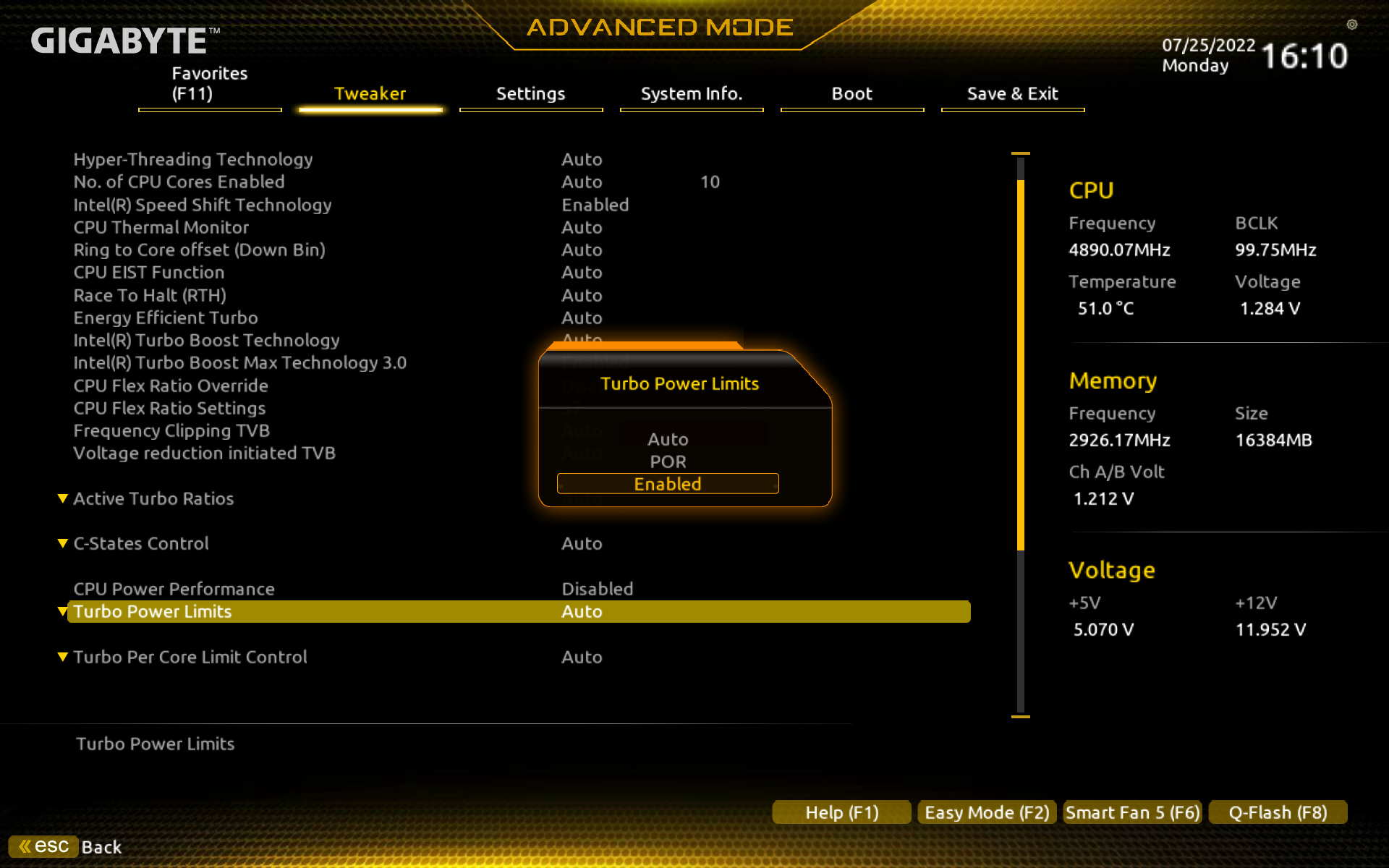 8. Change "Package Power Limit1 - TDP (Watts) and Package Power Limit2 (Watts) to the value you would like your CPU to be limited to in Watts.
In the example bellow, we set the CPU with a TDP Limit of 65W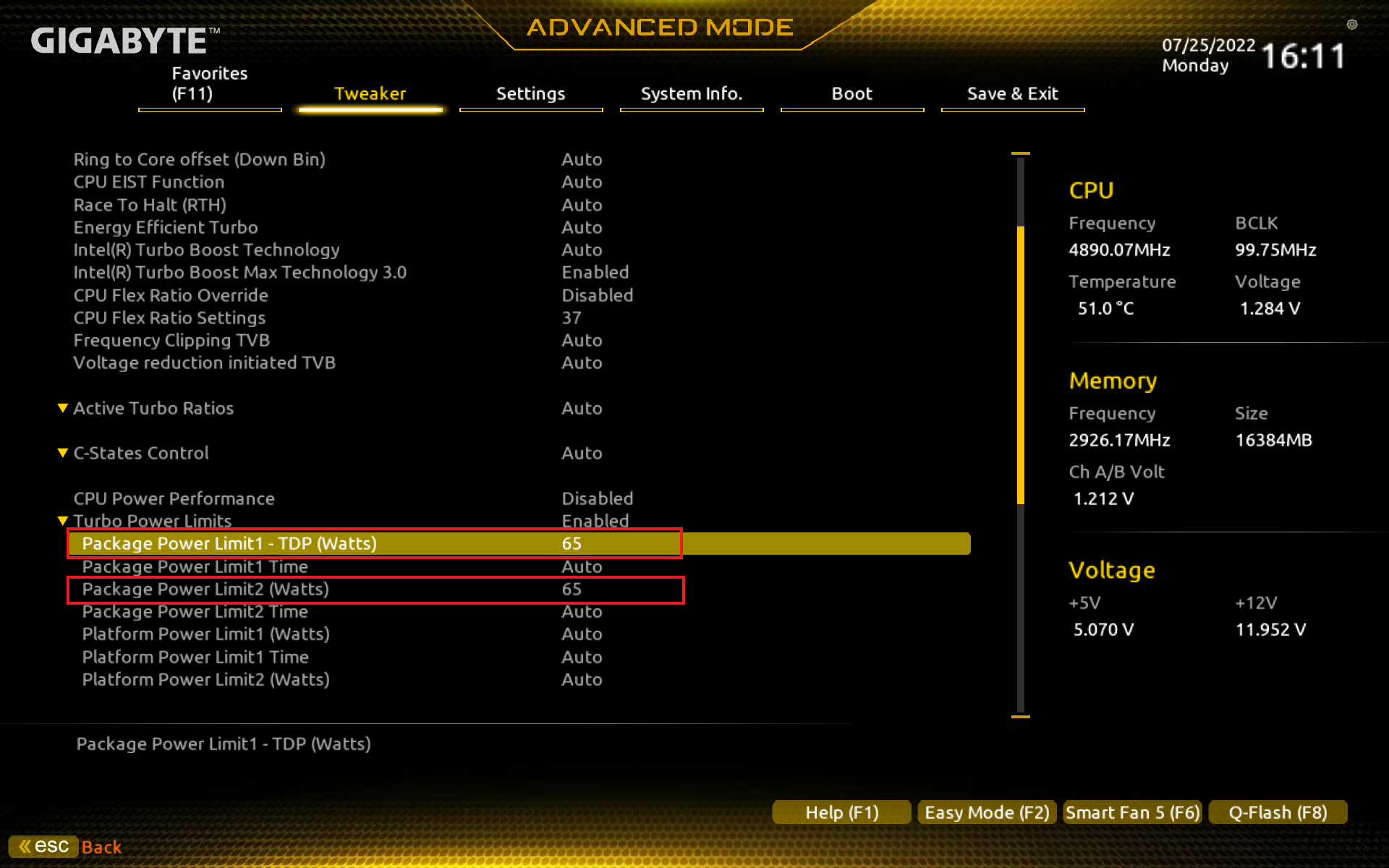 9. Press F10 to open the "Save" Menu and press "Yes" to confirm your changes.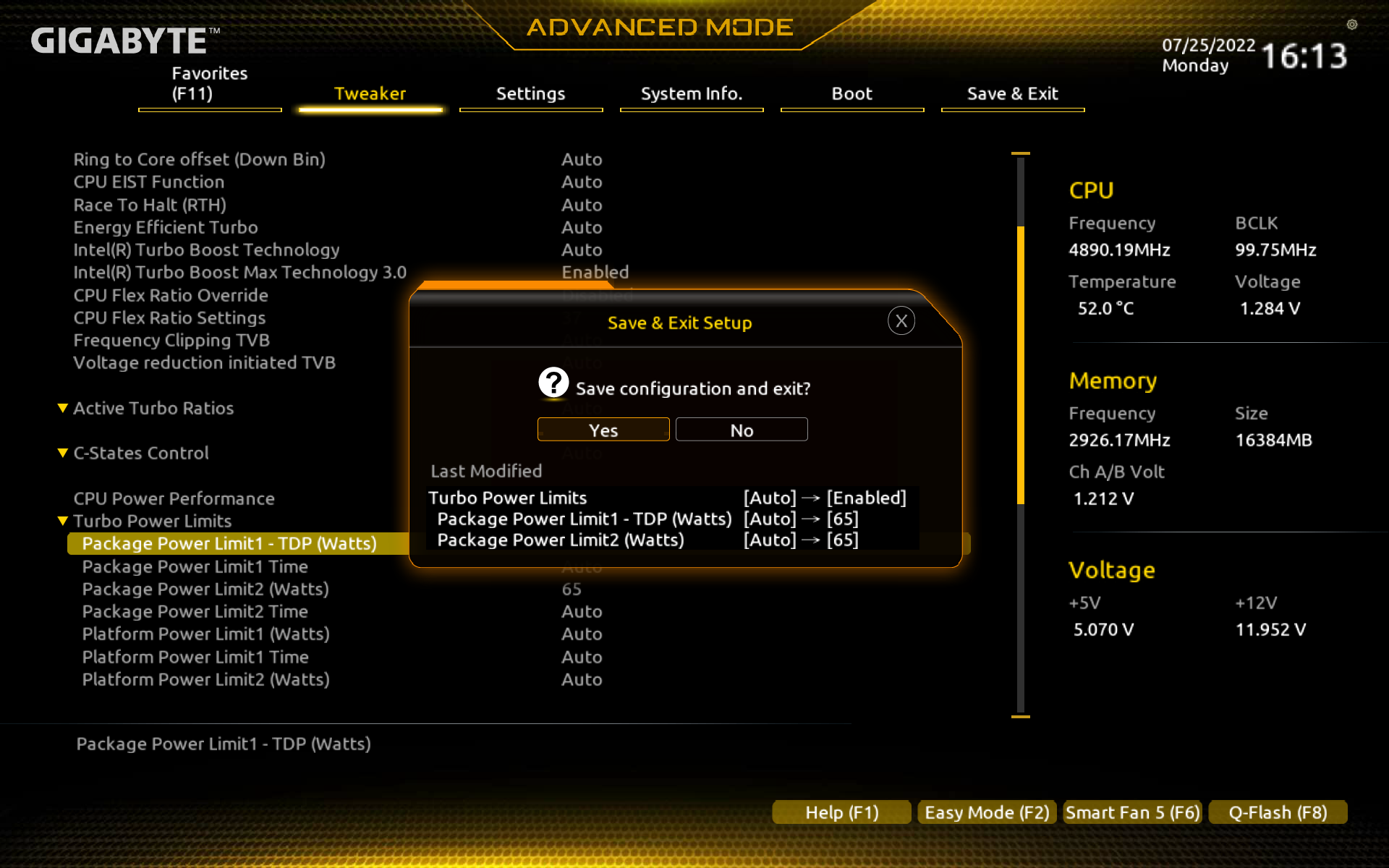 Your PC will not automatically restart and the TDP Power limit will be set on your CPU