How to get your NVIDIA graphics card to detect new monitors added to your PC.
Go to the system tray in the bottom right-hand corner of your Windows 10 desktop.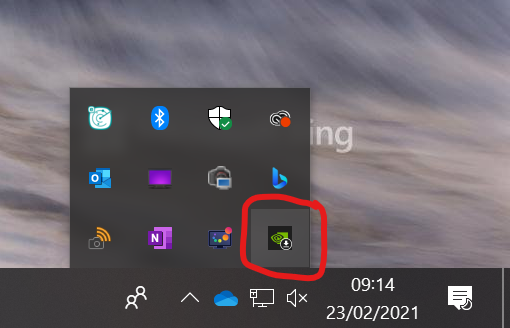 Right-click on the NVIDIA icon and select the NVIDIA Control Panel.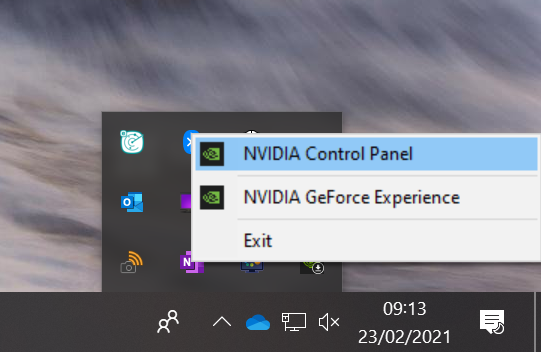 Select "Set up multiple displays" from the left-hand menu, then select "My Display is not shown"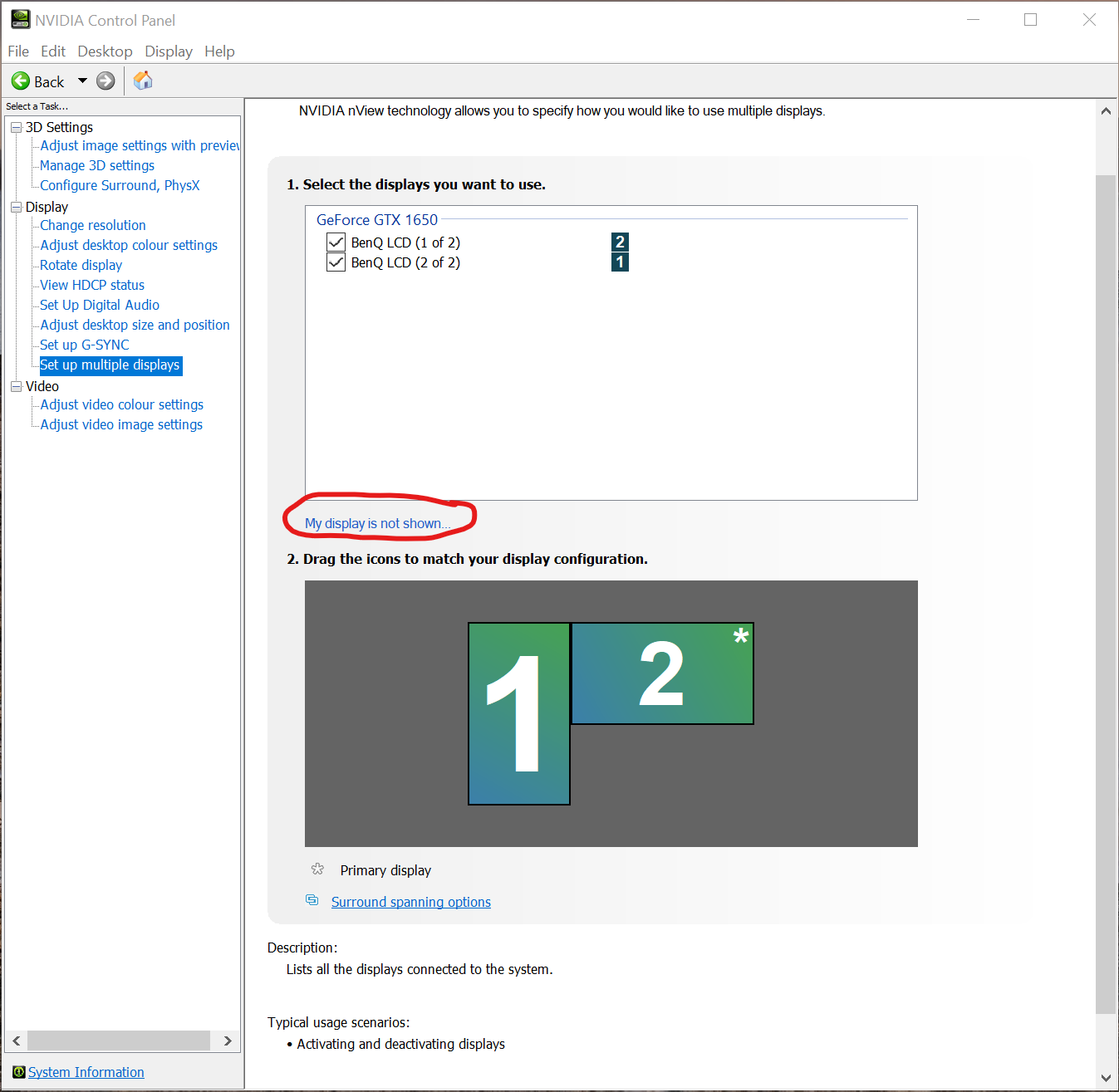 Click on the button titled "Rigorous Display Detection" and the graphics card should find your new display.