Some USB devices can cause the PC to fail to recognise the USB device.
There is a know issue with some MSI motherboards and some older USB devices such as card readers whereby the device cannot be connected and the driver properly installed. Communication seems to fail between the device and the PC and device manager will show an unknown device listed.
The issue is known to affect the following motherboard models:
MSI MPG Z390 Gaming Edge AC
MSI MPG Z390 Gaming Pro Carbon AC
The solution is to alter the USB setting in the BIOS. Please re-boot the PC and repeatedly press the 'Delete' key on first power up until you arrive at the main BIOS menu which will likely look like this: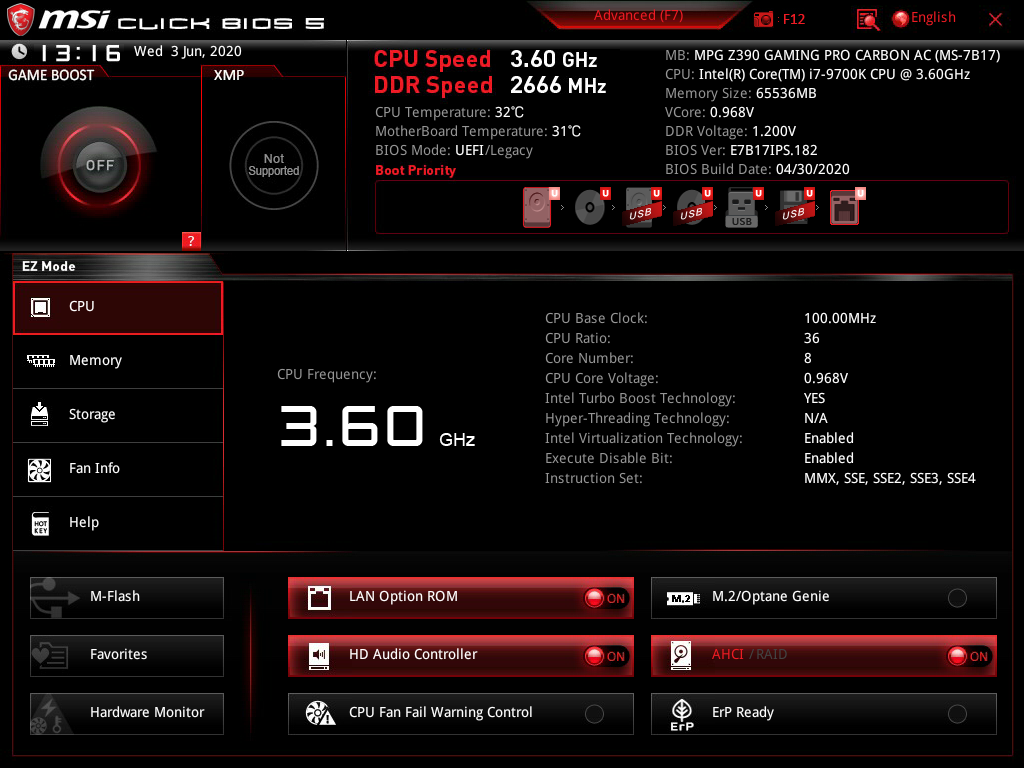 Use the mouse to navigate to the top of the screen and select the 'Advanced' mode where you screen should change to look like this: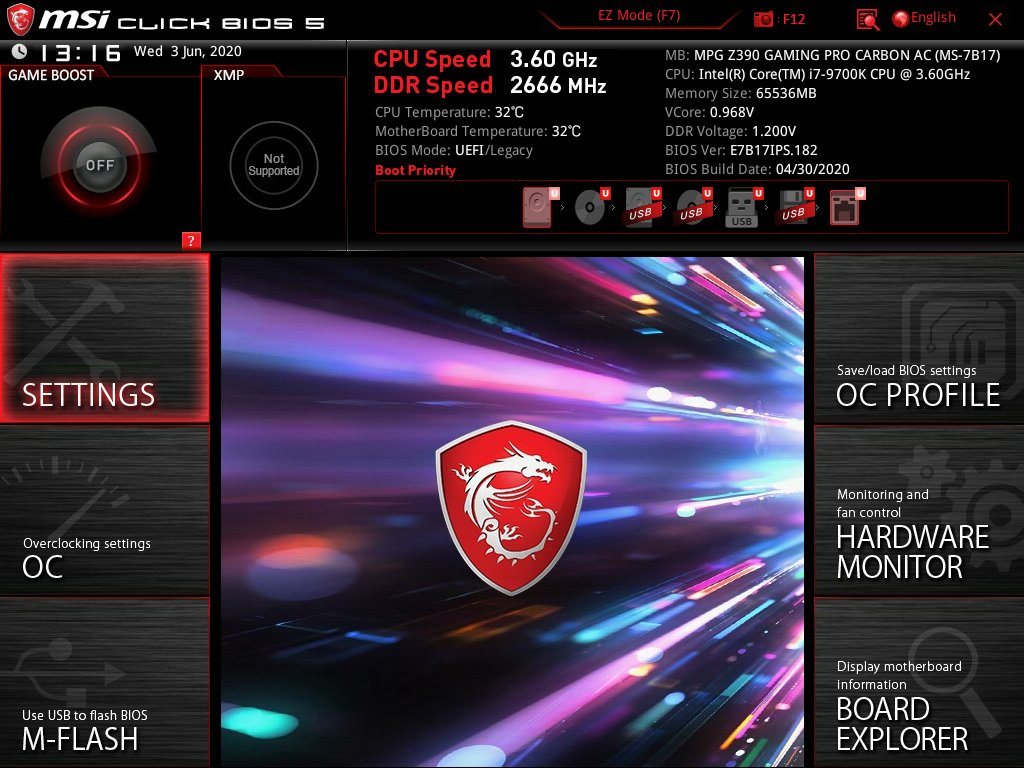 Select the 'Settings' menu.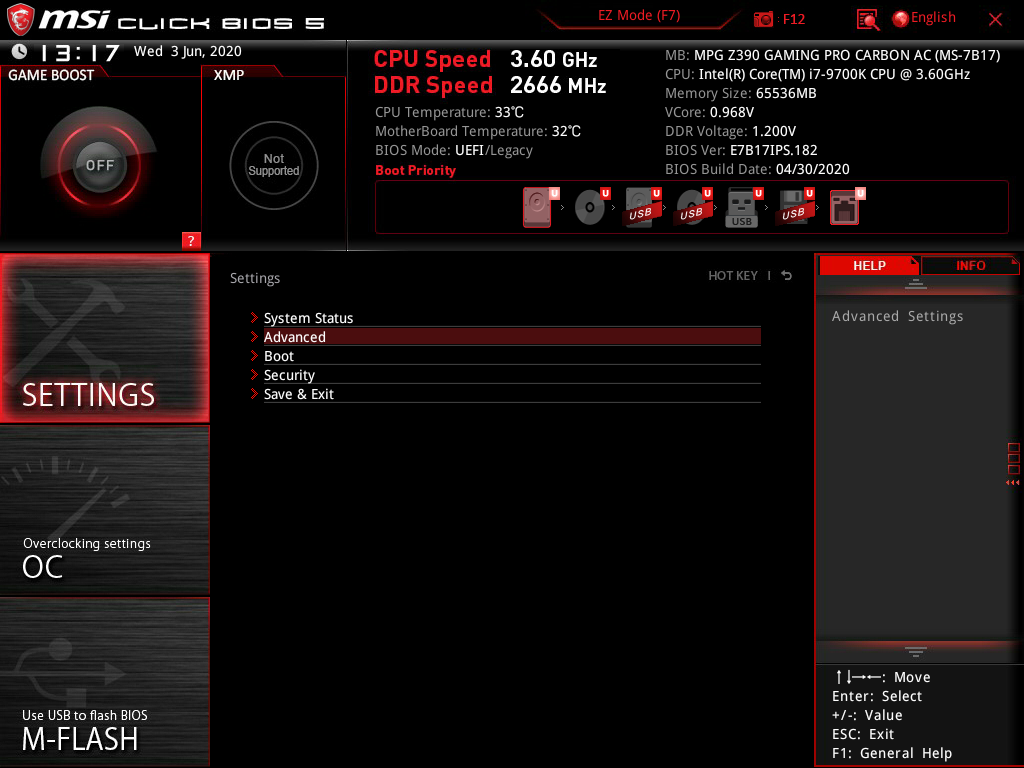 Then select the 'Advanced' Menu: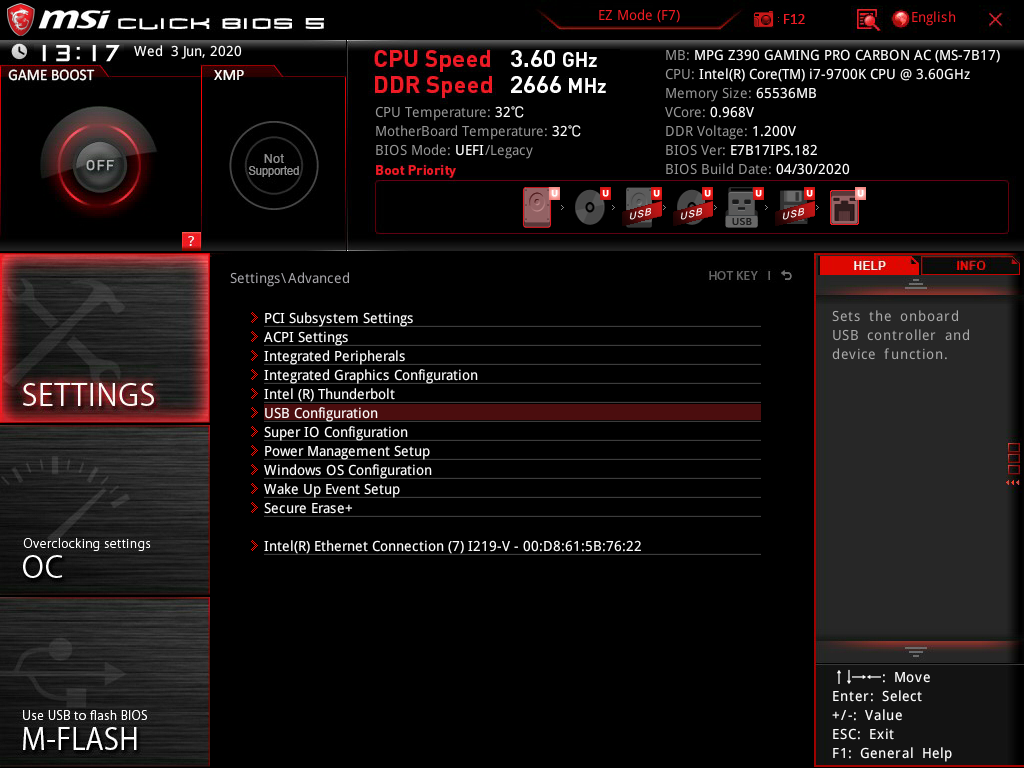 Then select USB Configuration and change the XHCI Hand-off to Disabled.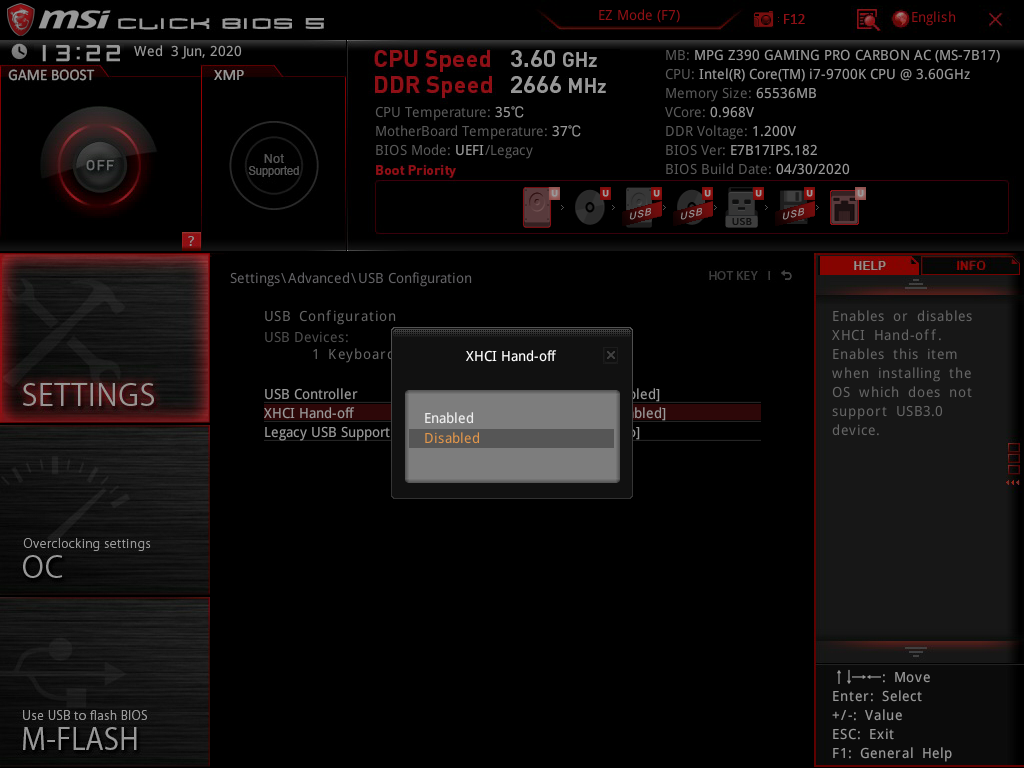 Next, change the Legacy USB Support setting to 'Auto'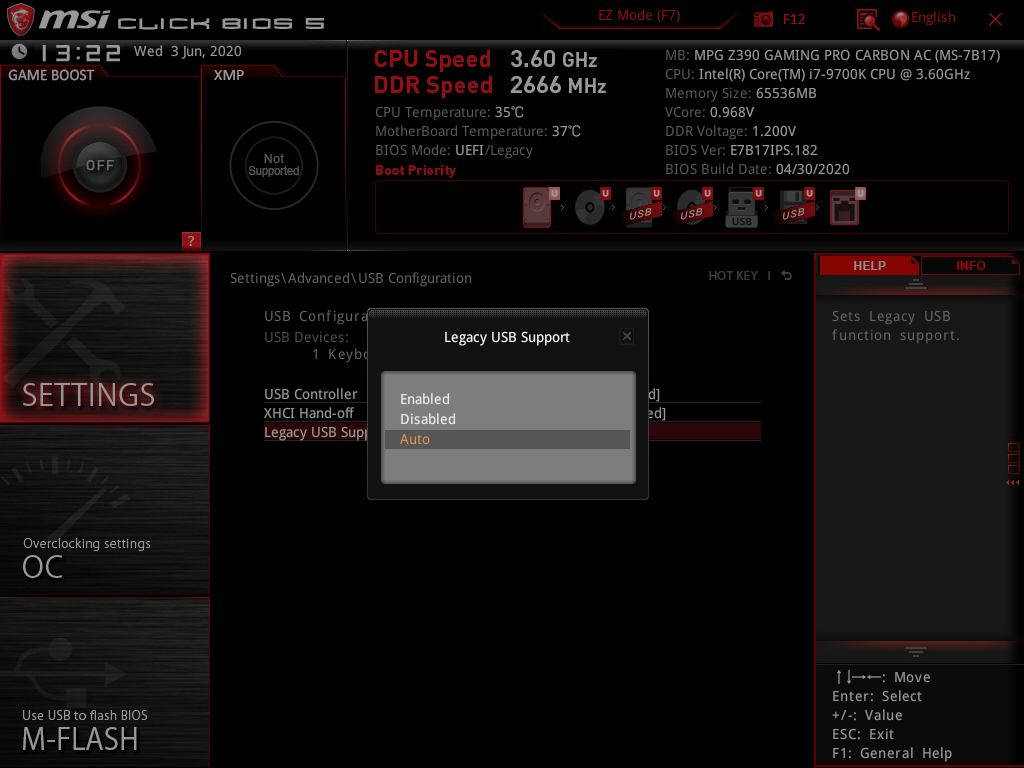 Your menu screen should now look like this: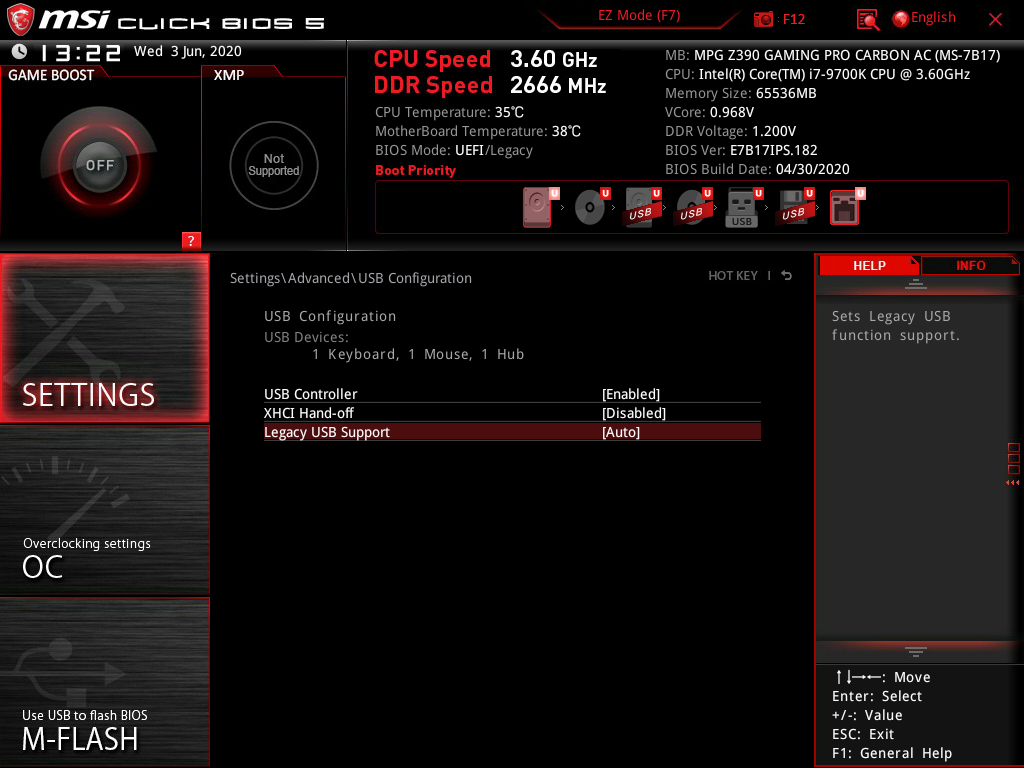 Press the F10 key to save and exit the BIOS. You will be prompted to confirm your changes as below: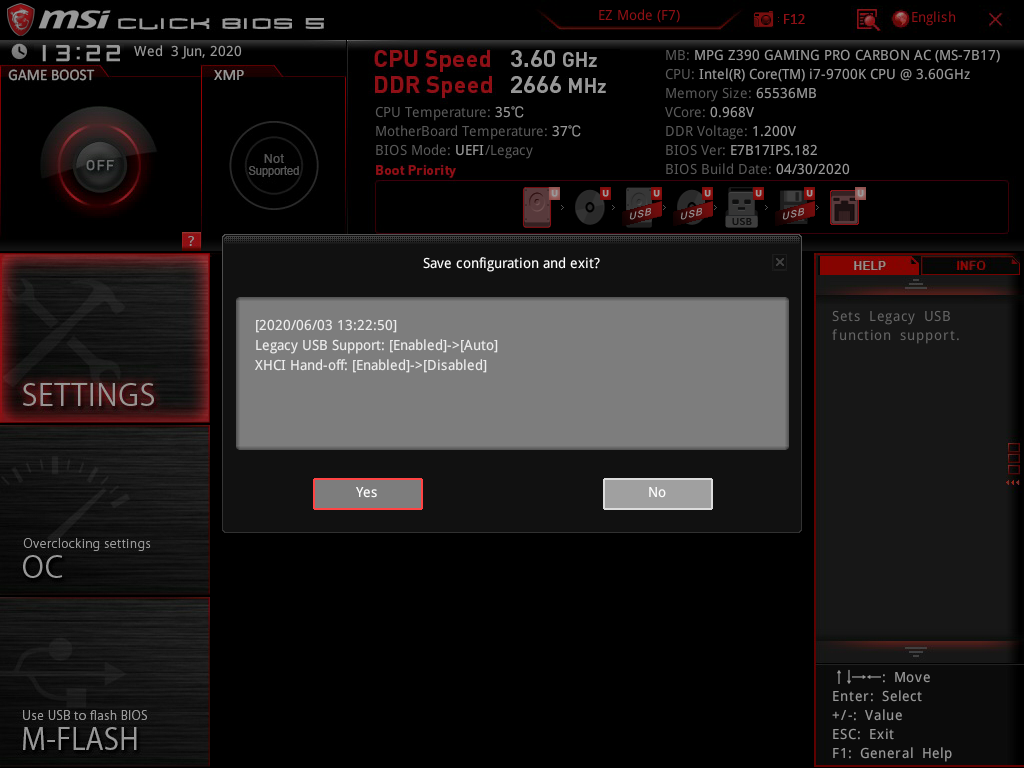 Click 'Yes' and your settings will be saved and the PC will re-boot. Try your USB devices again to confirm the problem is resolved.