If you are having issues with your PC freezing, crashing, BSOD or glitching in any way, the first port of call in Windows 10 is the Reliability Monitor.
Type reliability into the Type here to search box and choose View reliability history.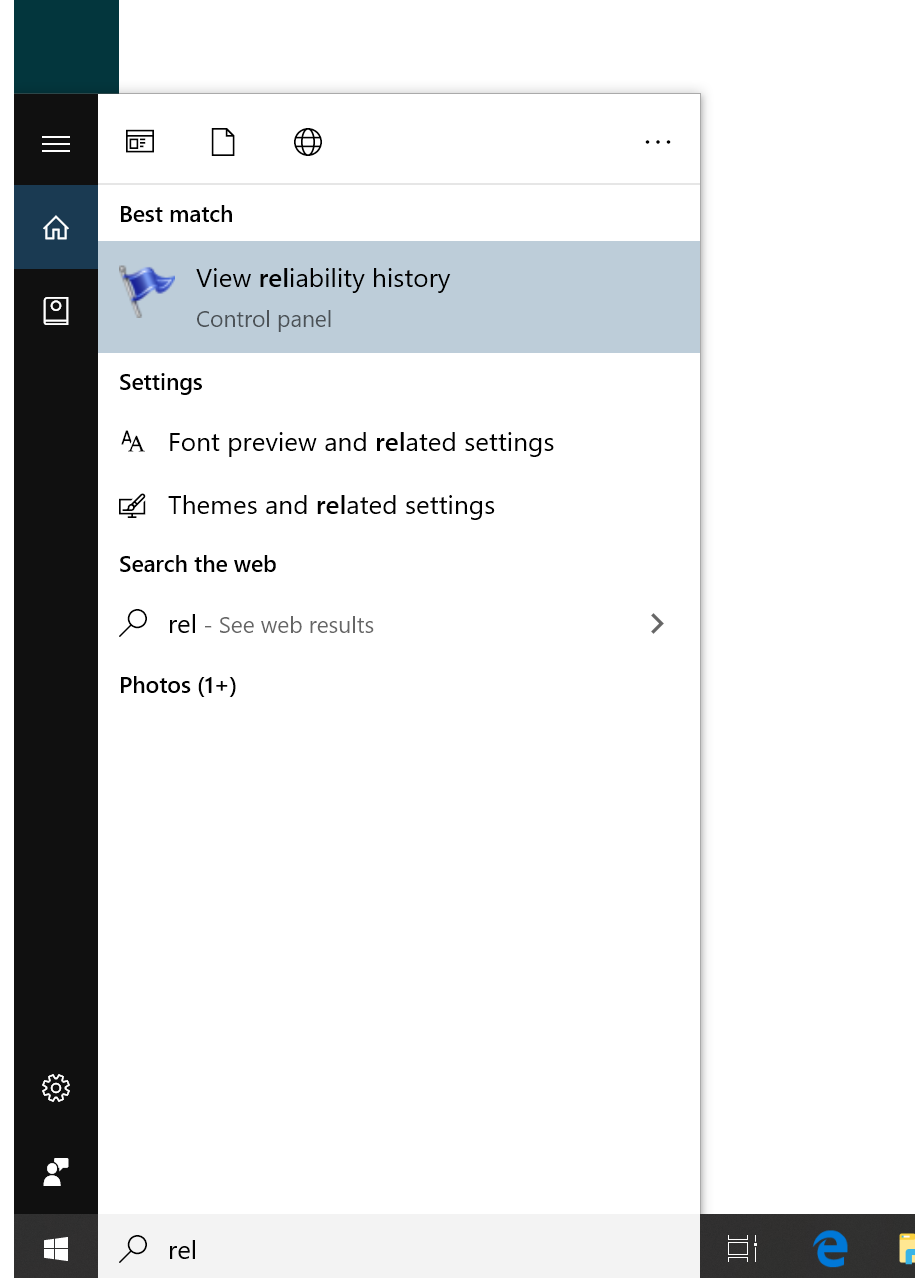 You then get the Reliability Monitor.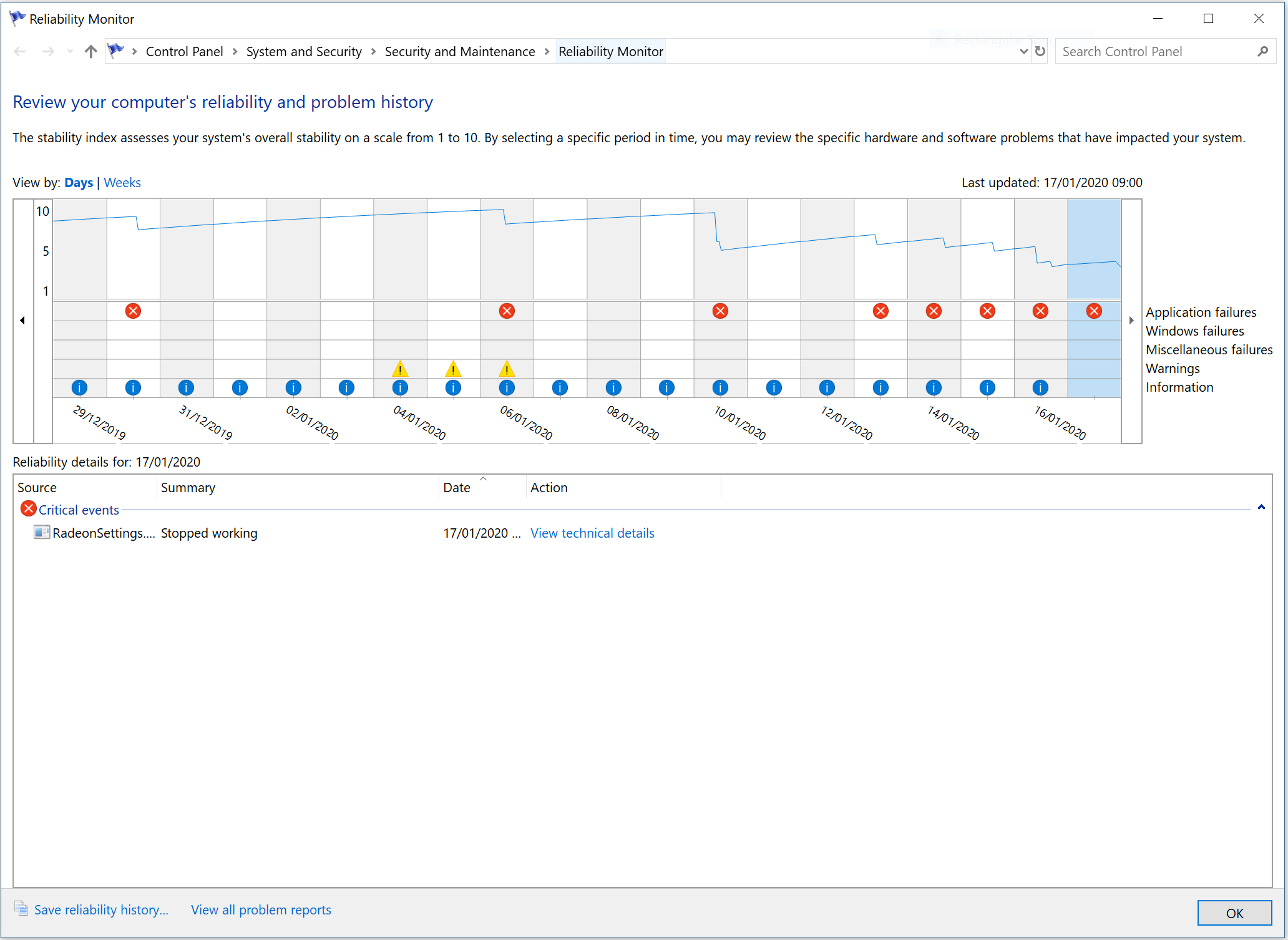 You can click on each of the Critical Events and see what is causing the issue. If you would like further help in investigating issues with your Punch PC, save reliability history and sent it to us along with your PC Serial Number to support@punchtechnology.co.uk.