Start by typing Windows Memory Diagnostics into the Type here to search box.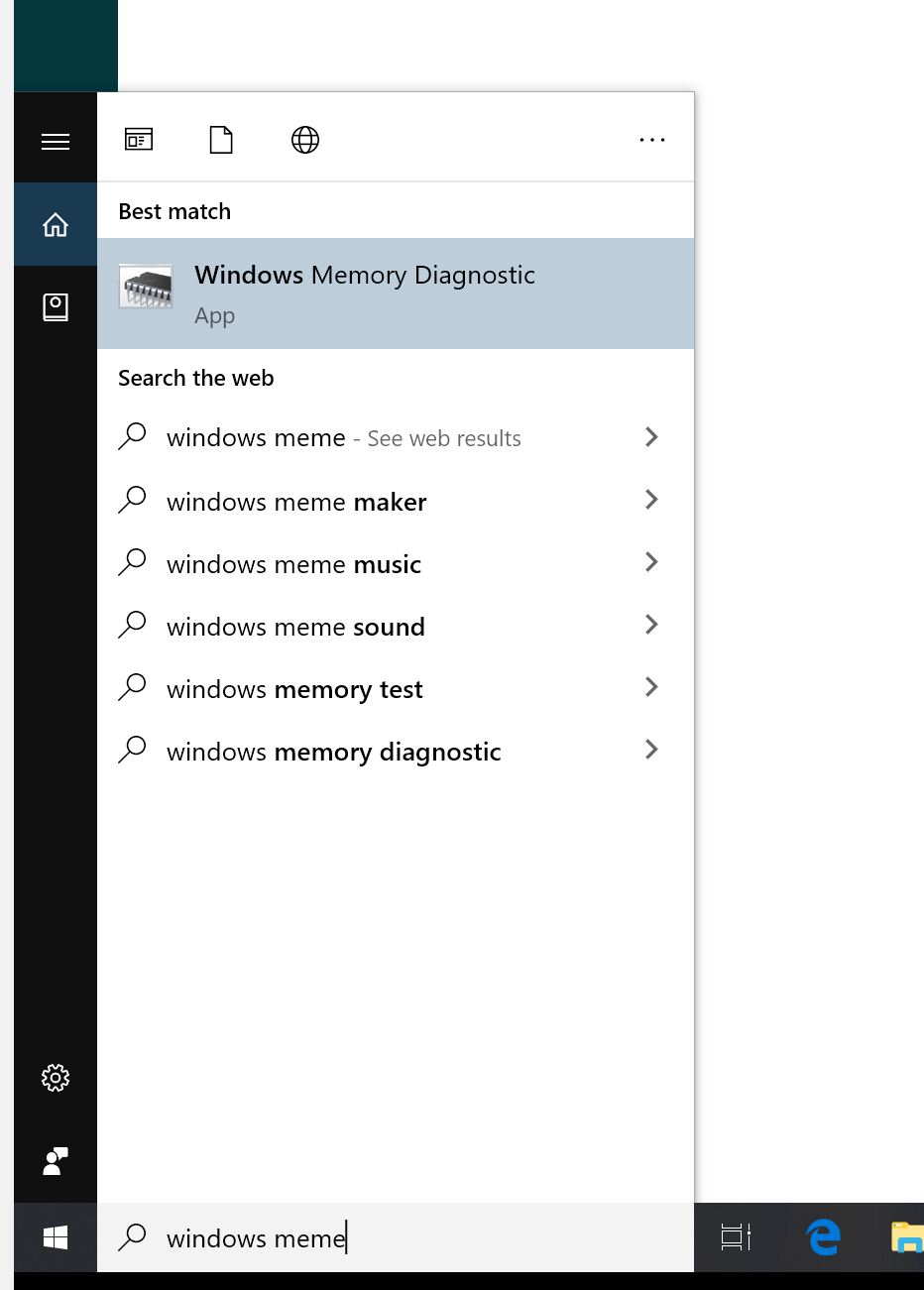 Restart now and check for problems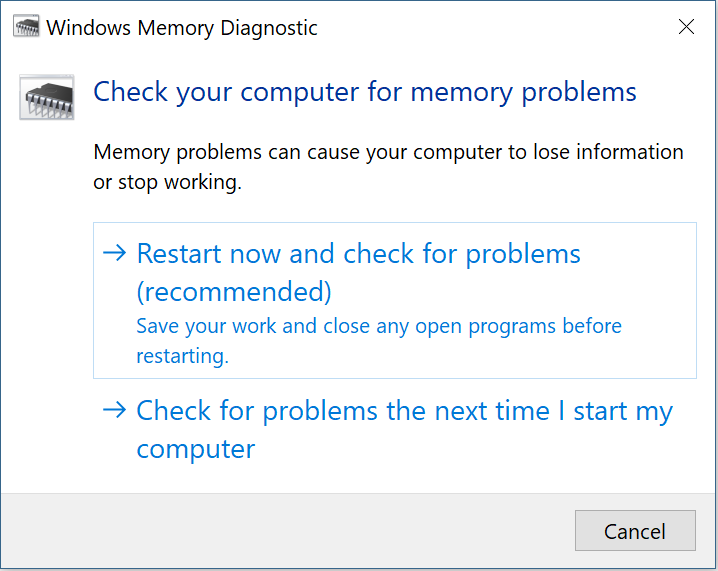 Once your computer reboots, it will start in the Windows Memory Diagnostics environment, and the tests will kick in the Standard mode right away. In this mode, the tool will run all the scans available in the Basic mode, in addition to LRAND, Stride6 (cache enabled), CHCKR3, WMATS+, and WINVC tests.
You can simply let the Standard mode test your computer's memory, or you can also press the F1 key at any time to open the Windows Memory Diagnostic page to change the scan options.
On the options page, you can change the scan mode to Basic, which runs the MATS+, INVC, and SCHCKR (cache enabled) tests.
Or you can also select the Extended mode, which includes every test available using Standard mode, plus MATS+ (cache disabled), Stride38, WSCHCKR, WStride-6, CHCKR4, WCHCKR3, ERAND, Stride6 (cache disabled), and CHCKR8.
If necessary, you can navigate the different options using the TAB key to change cache settings. If you disable the cache, it'll allow the tool to access the data in RAM directly, which ensures a complete test. In addition, you can also set a number of times the scan will be repeated to test your system's memory modules.
After you're done selecting your options, just press the F10 key to go back to the main page, and the scan will restart automatically.
Checking test results
While you can see the status during the scan process, as soon as the test completes your computer will restart automatically, and you'll need to use the Event Viewer to see the test results to find out if you have a bad RAM module.
Open Start.
Search for eventvwr.exe and press Enter to open Event Viewer.
Expand the Windows Logs folder.
Right-click System, and click on Find.
Type MemoryDiagnostics-Results, and click the Find Next button.
Close the Find dialog.
On Event Viewer, double-click the MemoryDiagnostics-Results source, and see the message. If the result reads "The Windows Memory Diagnostic tested the computer's memory and detected no errors," then you can discard memory as the root of the problem.
If the result shows one or more errors, you can try running an extended memory test, and recheck the results. Copy and past any error messages into an email to suport@punchtechnology