Gain additional performance from your Intel iGPU when also using a graphics card
Usually if your CPU includes built in graphics, it will be disabled when the computer includes a separate discrete GPU card. Only the outputs on the back of the GPU will be enabled which ensures you get the benefit of the higher performance GPU by forcing you to connect your monitors to the graphics card. This also has the benefit of freeing up more system memory which would otherwise be assigned to the integrated GPU and preventing the GPU from consuming memory bandwidth.
There are occasions when you may wish to enable the integrated GPU however as it has some pretty nifty features for video editors. Anyone working with H.264 codecs should enable the integrated Intel GPU because there is a feature of the Intel GPU called Quicksync which is a hardware video encoder for H.264. This can speed up video editing in H.264 by a huge margin but make sure you have 16GB or 32GB of system memory as the Intel iGPU will consume valuable system memory and may make 8GB systems slower in editing due to the memory restrictions.
You may also wish to enable the integrated GPU if you wish to connect a large number of monitors to your computer. This is because the iGPU can support up to 3 monitors in addition to the number of monitors supported by your graphics card.
Here is how to enable it using a Gigabyte motherboard. Firstly, boot the PC and repeatedly press the 'delete' key on first power on until you reach the main BIOS menu. The menu will look something like this:
Next, navigate to the 'Chipset' menu: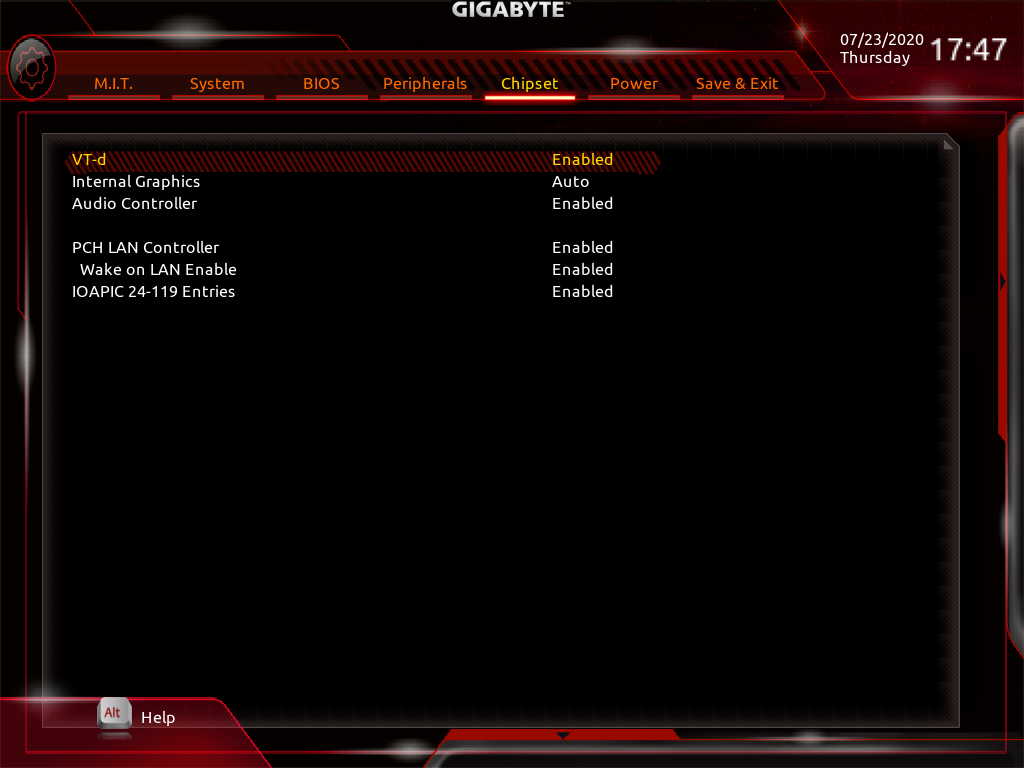 In the 'Internal Graphics' option, select Enabled.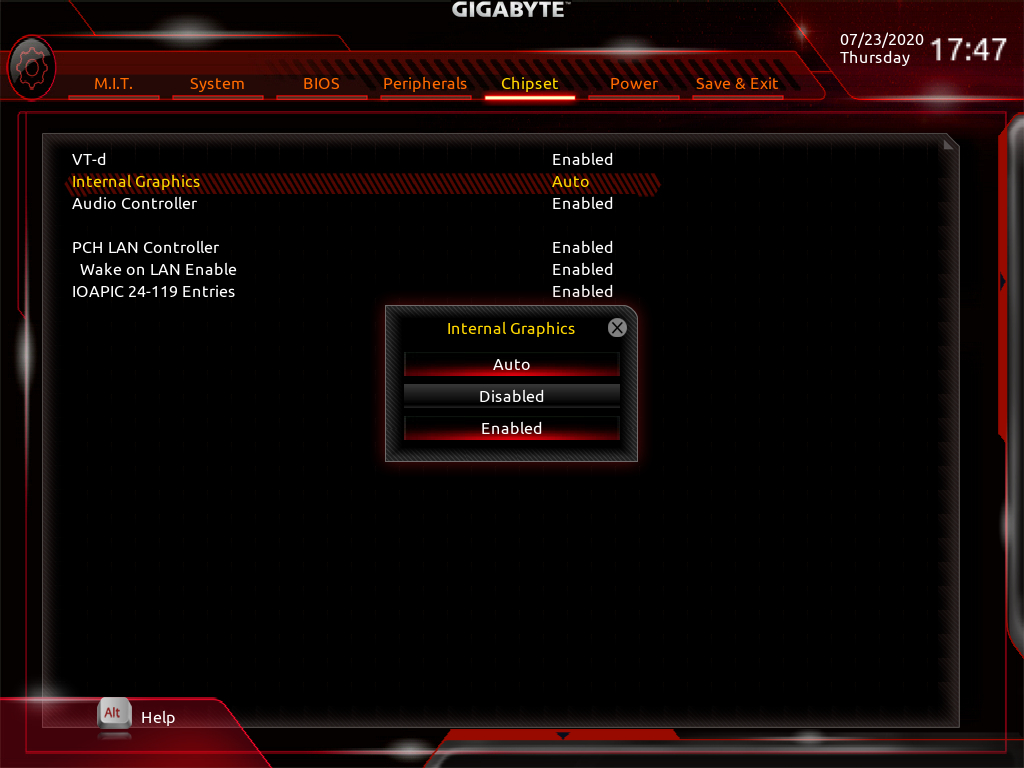 Next, navigate to the 'Peripherals' menu: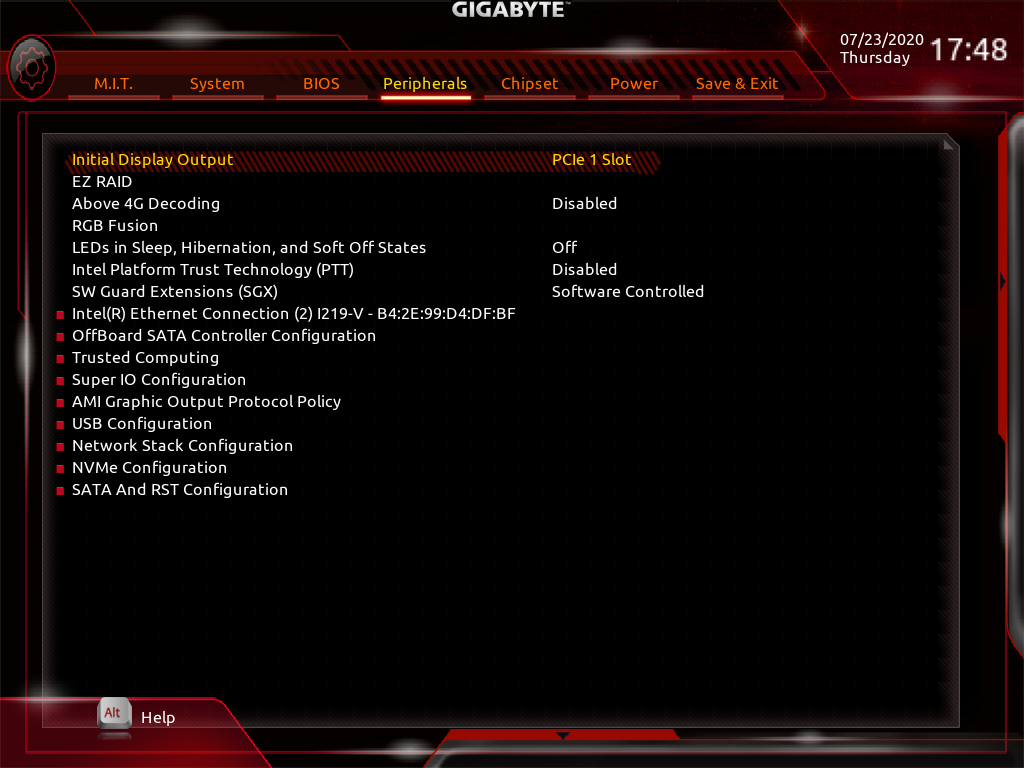 In the initial display output menu, select which graphics output you would prefer to be the primary output and show the initial boot up detail.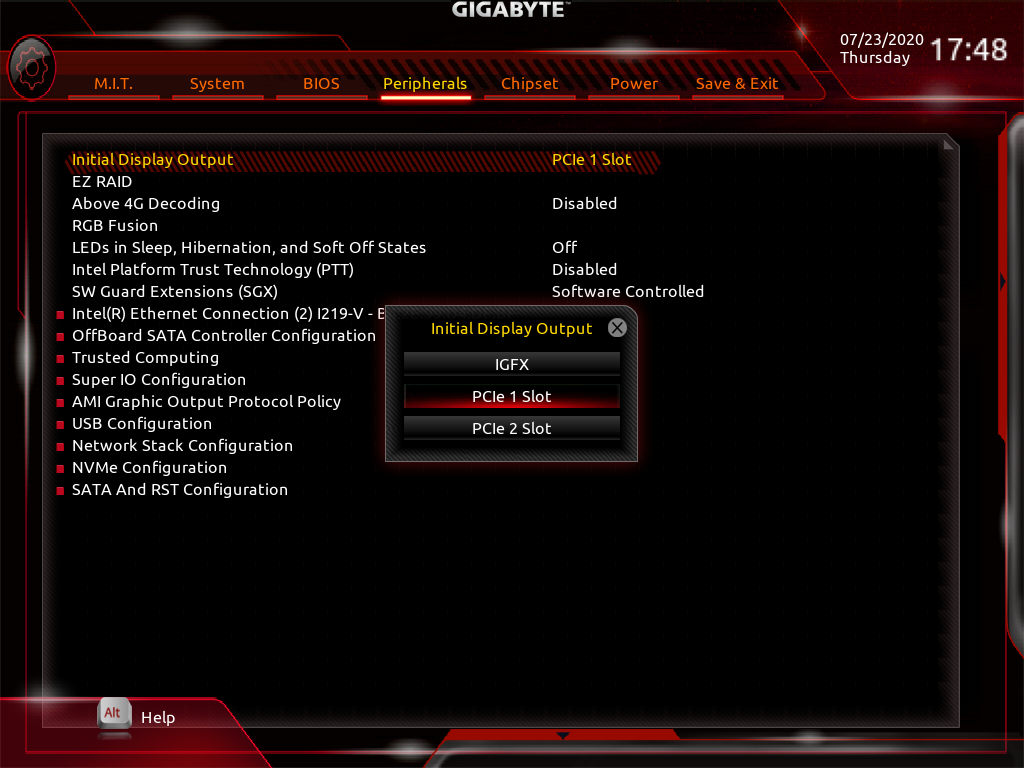 The graphics output devices not selected as the initial display output will only usually work in Windows.
If you are only using one monitor and wish to enable the iGPU to take advantage of the compute features such as the Quicksync accelerator then you should connect the monitor to the graphics card output.